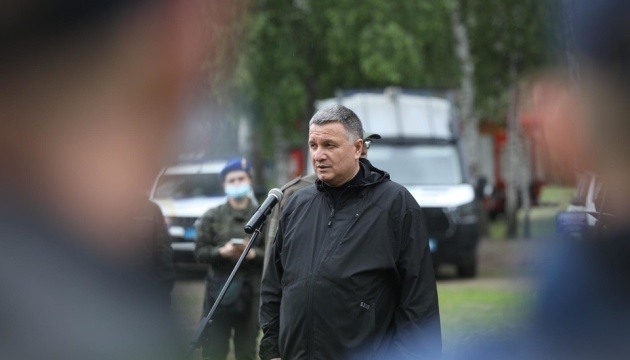 Avakov: Russia's provocations in Ukraine possible after launch of Nord Stream 2
Minister of Internal Affairs of Ukraine Arsen Avakov does not rule out that Russia may organize provocations after the launch of Nord Stream 2 in order to justify the refusal to transit gas through Ukraine.
Avakov said this during the exercises of units of the National Police, the National Guard, the State Emergency Service, and the State Border Guard Service in Kharkiv region on June 5.
"We're talking about real threats. Yesterday Putin announced the completion of the construction of the first line of Nord Stream 2. Gas is still transported through our gas pipeline and must be transported for some time further, and then, probably, Putin plans to start bypassing Ukraine. Therefore, we expect that there will be provocations, attempted terrorist attacks on our section of the gas pipeline, and then they will say: "Look, you see, that is why we transport it through Nord Stream 2"," Avakov explained to journalists the need for such exercises.
He added that the ministry has enough such situations and information from intelligence agencies, therefore, based on this, they are considering different scenarios and intensifying the response.
Avakov said that the exercises of the units coordinated by the Ministry of Internal Affairs will also be held in Mariupol and then in western Ukraine.
As Ukrinform reported, on June 5, the National Guard of Ukraine, the National Police, and the State Emergency Service held large-scale joint exercises in Kharkiv region.
ish