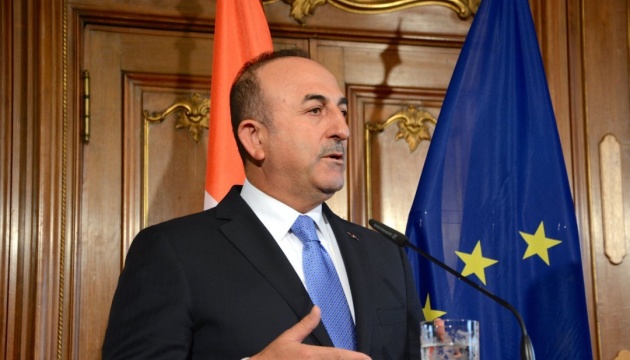 Çavuşoğlu responds to Kremlin's criticism of Turkey-Ukraine relations
Turkey's position on non-recognition of Russia's occupation of Crimea remains unchanged; and the agreement on the sale of UAVs to Ukraine does not affect other countries.
Turkish Foreign Minister Mevlüt Çavuşoğlu said this while answering journalists' questions in Athens on May 31, Ukrinform reports with reference to the NTV news channel.
"Our attitude towards Crimea is known. We also say this to the Russians. We say that the solution is political," the minister said.
Commenting on the sale of Turkish drones to Ukraine, he stressed: "This is trade. The agreement with Ukraine was made years ago. Russia supplies missiles to Syria or other countries. We didn't even question it when it happened."
Çavuşoğlu added that there was a great demand for unmanned aerial vehicles all over the world.
As reported, Russian Foreign Minister Sergei Lavrov recently "recommended" his Turkish colleagues "to stop fueling Kyiv's militaristic sentiments." According to him, "encouraging aggressive initiatives of Ukraine towards Crimea is tantamount to encroaching on the territorial integrity of Russia."
ish