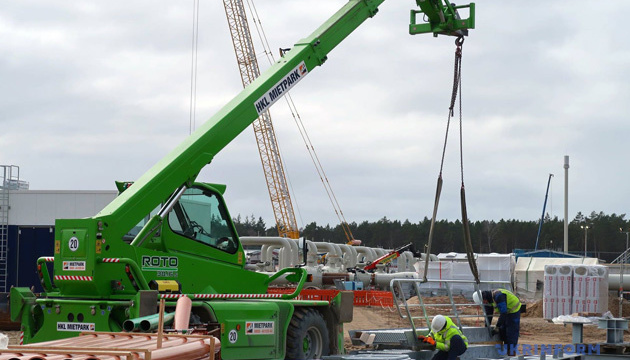 Kuleba, Ernst discuss opposition to Nord Stream 2 project
Ukrainian Foreign Minister Dmytro Kuleba has held a phone call with a member of the Senate Ukraine Caucus, U.S. Senator Joni Ernst, to discuss opposition to the completion of the Nord Stream 2 project, the Ukrainian Foreign Ministry has reported.
According to the report, the key topics of their conversation were U.S. support for efforts to restore Ukraine's sovereignty and territorial integrity, strengthen the strategic partnership between the two countries and counter common threats in the Euro-Atlantic area.
"A clear demonstration of bipartisan and bicameral solidarity between the United States and Ukraine remains an important factor in deterring the Russian Federation from its further aggressive actions. We highly appreciate practical assistance in building the defense capabilities of our state, the consolidation of international efforts to restore peace on Ukrainian soil," Kuleba said.
He added that the Euro-Atlantic area will not be safe until Ukraine is not safe. According to him, only coordinated steps can help eliminate the main sources of common threats.
Kuleba and Ernst also discussed opposition to the completion of the Nord Stream 2 gas pipeline project.
"Nord Stream 2 can not only undermine the energy security of Ukraine and Europe in general, but will certainly worsen the situation with the diversification of energy supplies to European consumers. The implementation of this project will give Russia the opportunity to use energy as an additional tool of hybrid warfare against the West," Kuleba said.
op