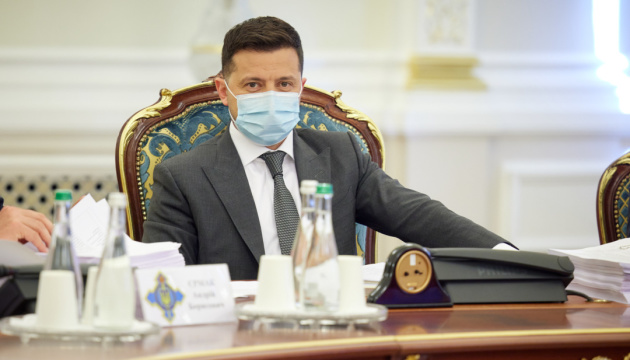 Zelensky welcomes successful evacuation of 109 Ukrainians from Gaza Strip
Ukrainian President Volodymyr Zelensky has welcomed the successful evacuation of 109 Ukrainians and citizens of other countries from the Gaza Strip, the press service of the head of state has reported.
"The humanitarian operation took place amid armed confrontation in the region. Ukraine, forced to defend its sovereignty and territorial integrity from armed aggression and rebuild war-torn territories for the eighth year, understands the value of every human life like no one else. The safety of people is always a priority for Ukraine. Therefore, the passport with a blue and yellow flag is a guarantee that the state will not leave their citizens alone with trouble," the report reads.
In order to organize the evacuation of Ukrainians from the Gaza Strip, the Ukrainian Foreign Ministry and diplomats held a series of difficult negotiations. In close cooperation and coordination, state institutions ensured the safe return of Ukrainians home. This is exactly what the state should do to save its citizens, the President's Office said.
Zelensky said that Ukrainians can always count on the help of their country, no matter what situation they find themselves in.
According to the report, 13 Moldovan citizens and four Bulgarian citizens were evacuated together with Ukrainians.
Israeli security forces and Palestinians clashed on May 7 near the Temple Mount and in the Sheikh Jarrah neighborhood in eastern Israel. After the prayer on the Temple Mount, the worshippers started hurling stones at the police. The latter responded with rubber bullets, stun grenades and tear gas.
Hamas militants, who control the Gaza Strip, fired rockets at Israel. The Israeli Air Force responded with air strikes on targets in the Gaza Strip.
The WHO estimates that 222 people have been killed and 6,046 have been injured in the Gaza Strip.
Israel and Hamas agreed to a ceasefire on May 20.
op