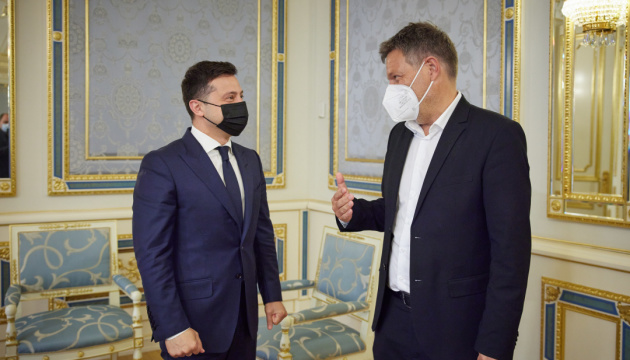 Zelensky, Habeck discuss threat posed by Nord Stream 2
President of Ukraine Volodymyr Zelensky discussed with Germany's Alliance 90/The Greens co-chair Robert Habeck the risks associated with the construction of the Nord Stream 2 gas pipeline.
"Welcome to Ukraine, Alliance 90/The Greens co-chair Robert Habeck. Grateful for the attention to the Donbas problem and the intention to visit the contact line. Discussed the risks posed by Nord Stream 2 construction. Touched upon Germany's support for the European integration course of Ukraine," Zelensky posted on Twitter.
The President thanked Germany for its continued support for Ukraine's territorial integrity and sovereignty, the President's Office informs.
Volodymyr Zelensky and Robert Habeck also discussed Ukraine's European integration. In particular, the President noted the importance of Germany giving a political signal regarding the European prospect of Ukraine.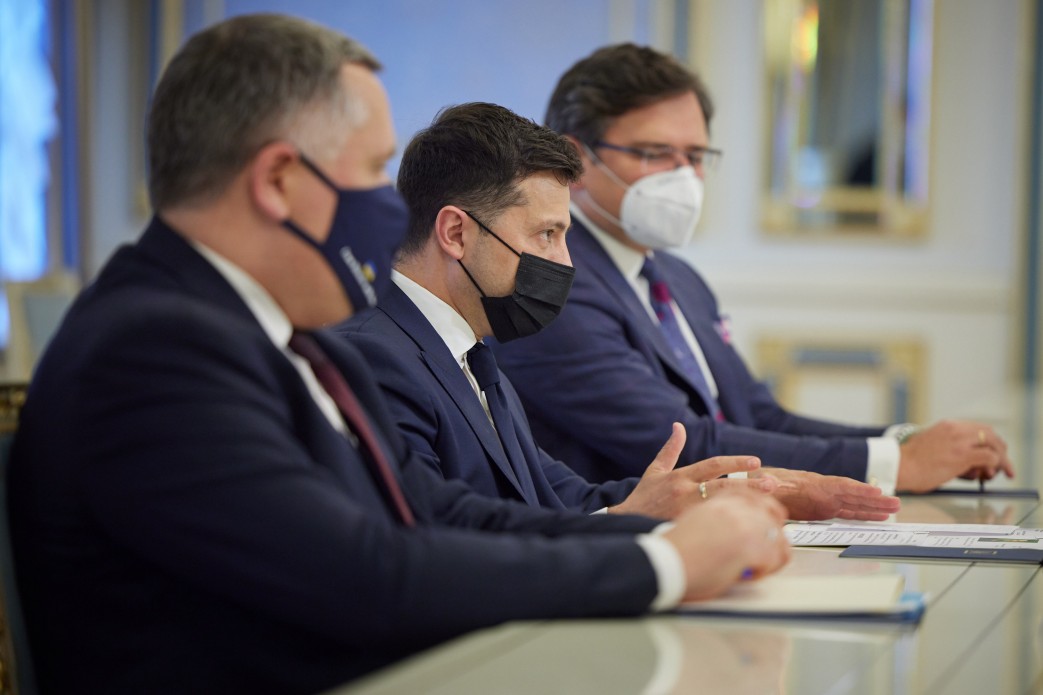 In turn, Robert Habeck praised Ukraine's efforts to implement the European integration course and noted the readiness of his political force for constructive cooperation in this direction.
The parties stressed the inadmissibility of Russia's aggressive actions which pose a threat to peace and stability in Europe, including the recent increase in the number of Russian troops on Ukraine's borders.
The President informed about the security situation in Donbas and the risks caused by the concentration of Russian troops on the Ukrainian border. He also spoke about the steps Ukraine is taking to achieve peace. The President welcomed Robert Habeck's decision to visit the contact line in the east.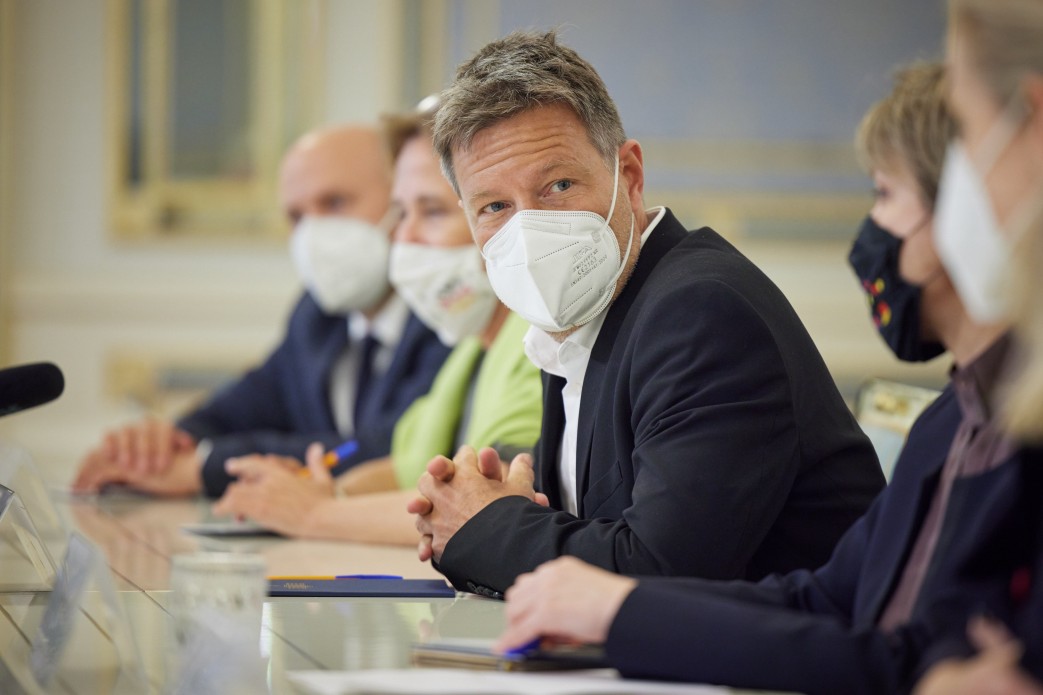 "I highly appreciate your decision. You will be able to see with your own eyes the real picture of Russian aggression against Ukraine. I hope that what you saw in Donbas will help strengthen the position of your political force in support of Ukraine," the President said.
The interlocutors discussed the risks of the implementation of the Nord Stream 2 project. Volodymyr Zelensky and Robert Habeck agreed that this is a geopolitical project, not an economic one.
During the discussion of cooperation in the field of energy, the parties expressed mutual interest in the implementation of joint projects in support of the European Green Deal, as well as in the framework of the Energy Partnership between Ukraine and Germany.
ol