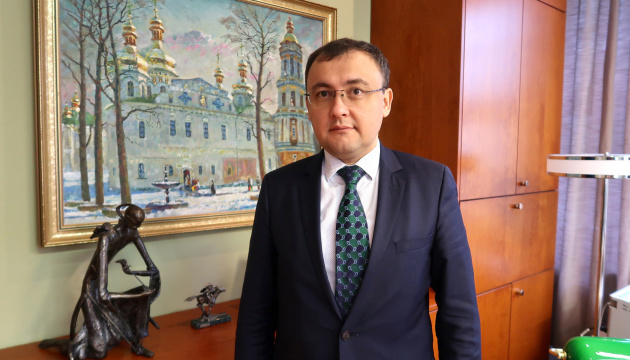 Ukraine, Portugal discuss preparations for Crimean Platform summit
Deputy Minister of Foreign Affairs of Ukraine Vasyl Bodnar and Secretary of State for European Affairs of Portugal Ana Zacarias discussed preparations for the inaugural summit of the Crimean Platform.
According to Ukrinform, Bodnar announced this on Twitter.
"I discussed with Secretary of State of the Ministry of Foreign Affairs of Portugal Ana Zacarias the prospects for the development of bilateral dialogue, the security situation in the temporarily occupied territories and on Ukraine's border with Russia, as well as preparations for the Crimean Platform. A separate topic of the video meeting was interaction with Portugal during the Portuguese Presidency of the Council of the EU 2021," Bodnar wrote.
On January 1, 2021, Portugal took over the presidency of the Council of the European Union from Germany. During a six-month period, Portugal will lead the work at all levels of the Council, building co-operation, agreement and solidarity between the member states.
As a reminder, the Crimean Platform is a new consultative and coordination format initiated by Ukraine to improve the efficiency of the international response to the occupation of Crimea, respond to growing security challenges, step up international pressure on Russia, prevent further human rights violations, protect victims of the occupation regime and to achieve the de-occupation of Crimea. Ukraine actively invites other states to join this international initiative.
The first Crimean Platform summit is scheduled for August 23, 2021.
ish