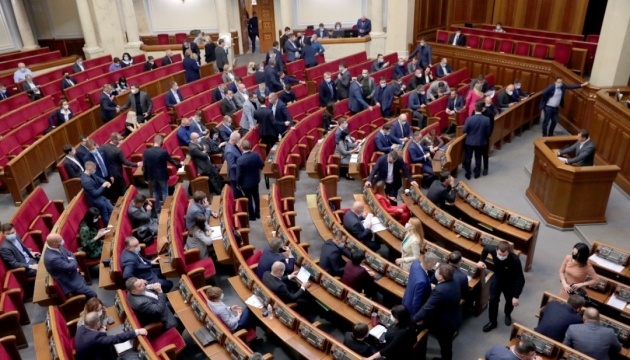 Ukrainian parliament group demands severance of diplomatic relations with Belarus
Representatives of the inter-faction association in the Verkhovna Rada "For Democratic Belarus" have demanded the severance of diplomatic relations between Ukraine and Belarus, except for relations related to refugees and political prisoners.
According to Ukrinform, a respective statement was published on Telegram by Oleksiy Honcharenko, an MP from the European Solidarity faction and the chairman of the association.
"The inter-faction association of the Verkhovna Rada of Ukraine 'For Democratic Belarus' calls for the following. While dictator Alexander Lukashenko is holding power in Belarus by force, the Belarusian regime should be officially recognized as a threat to international security, all diplomatic contacts with the Belarusian regime should be terminated, except in matters of refugees and political prisoners, electricity imports from Belarus should be immediately stopped, and any air service with Belarus or over Belarus should be halted," the statement reads.
In addition, representatives of the association demanded that a package of sanctions of the National Security and Defense Council (NSDC) against politicians of the Belarusian regime, including Lukashenko, should be prepared, that Lukashenko should be called "self-proclaimed President of Belarus" at the official level and that this definition should be used in official documents.
"We call on representatives of the international community and all democracies to join these demands and support a tough response to the Lukashenko regime. This is the only way to make the Lukashenko regime free Roman Protasevich and other political prisoners," the statement reads.
On Sunday, May 23, Belarusian security forces detained the founder of the Telegram channel Nexta, Roman Protasevich, after they forced a Ryanair plane, on which he was traveling from Athens to Vilnius, to land in Minsk.
The Belarusian opposition said that in general, two Belarusian citizens and four Russian citizens did not fly to Vilnius after the plane landed in Minsk. Among them were Protasevich and his girlfriend.
op