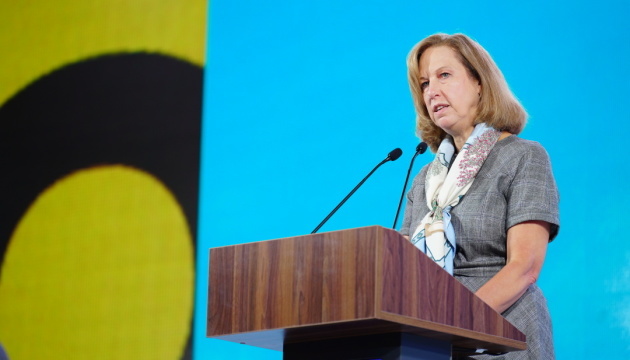 U.S. will continue to help Ukraine realize its goal of NATO membership - Kvien
The United States will continue to help Ukraine realize its goals of NATO membership and enhancing its own security, according to U.S. Chargé d'Affaires in Ukraine Kristina Kvien.
She said this in her speech at the forum "Ukraine 30. National Security" in Kyiv on Tuesday, May 11, according to an Ukrinform correspondent.
"The United States is committed to ensuring that NATO's door remains open to all aspirants when they meet the commitments and obligations of membership. And we will continue to assist Ukraine as it works to realize its goals of NATO membership and enhancing its own security along the way," Kvien said.
She added that the achievement of an Enhanced Opportunity Partnership with NATO in 2020 recognized Ukraine's important contribution to Allied security and was another step along Ukraine's Euro-Atlantic path.
In this context, Kvien also said that continued reforms are critical to enhancing the effectiveness of Ukraine's Armed Forces in defense of the country's sovereignty and territorial integrity.
"But it is also important to remember that the threat to Ukraine is not just external. Ukraine also faces aggression from within - in the form of corruption. Vested interests and corrupt individuals put their narrow self-interest ahead of the interests of the Ukrainian people, weaken the Ukrainian state and increase its vulnerability," she said.
U.S. Secretary of State Antony Blinken said at a joint press conference with Ukrainian President Volodymyr Zelensky on May 6 that it was important to tackle corruption in Ukraine, because "corrupt interests and Russian aggression both seek in different ways to do the same thing."
op