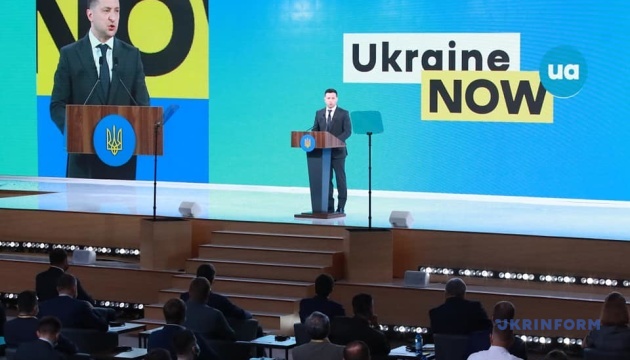 Zelensky: Escalation in eastern Ukraine has stopped, but nothing can be guaranteed
Ukrainian President Volodymyr Zelensky has said that the escalation in eastern Ukraine has stopped, but the impossibility of a large-scale invasion cannot be guaranteed.
He said this at a meeting with journalists as part of the forum "Ukraine 30: National Security" when asked about the possibility of a full-scale Russian invasion, according to an Ukrinform correspondent.
"Today, after a probable powerful escalation, I think this has stopped. Nobody can guarantee anything here, because you know that nobody expected such steps from Russia at all in 2014. Therefore, no one can guarantee anything. What we see is that a probable escalation has decreased over the last month - that's for sure, we see and record this," Zelensky said.
He also added that he would believe that there would be no full-scale war.
Russia earlier announced the withdrawal of its troops from Ukraine's borders under the pretext of "successful completion of exercises", but at the same time, it keeps its military presence around Ukraine's borders and in the temporarily occupied territories of Donbas and Crimea.
Earlier, Russia massed about 110,000 troops near the eastern borders of Ukraine and in occupied Crimea, which caused concern among Ukrainian officials and Western partners.
op