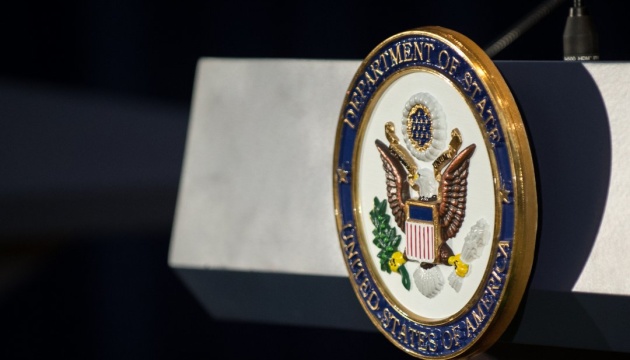 U.S. to continue strengthening security partnership with Ukraine – Department of State
The United States reaffirms its support for Ukraine in the face of Russia's aggression and pledges to strengthen its security partnership with Kyiv.
Jalina Porter, Principal Deputy Spokesperson for the U.S. Department of State, said this at a press briefing on Friday, May 7, according to an Ukrinform correspondent.
"In Kyiv, the Secretary [Antony Blinken] reaffirmed our unwavering support for Ukraine's sovereignty and territorial integrity, especially in the face of Russia's ongoing aggression. We'll continue to strengthen our partnership – our security partnership with Ukraine to defend itself against aggression," Porter said.
In addition, she stressed that the United States will continue to work with Ukraine "to achieve its Euro-Atlantic aspirations so that all Ukrainians will have a bright and prosperous future."
At the same time, she recalled that Ukraine needs to move ahead on the reform process and anticorruption agenda.
Porter added that the United States and its international partners "continue to call on Ukrainian officials to strengthen corporate governance to ensure Ukraine's state-owned enterprises operate as transparent and accountable institutions be led by qualified personnel."
As Ukrinform reported, U.S. Secretary of State Antony Blinken paid an official visit to Ukraine on May 6. He held meetings with Ukraine's leadership, politicians, and representatives of civil society.
ish