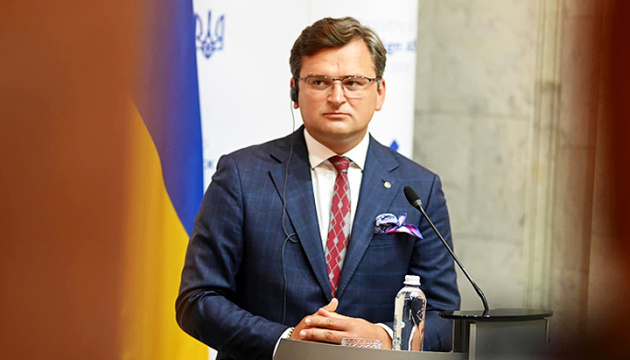 FM Kuleba considers Russia's behavior a 'pandemic in politics'
Minister of Foreign Affairs of Ukraine Dmytro Kuleba believes that the EU's solidarity is currently being tested by two serious challenges – COVID-19 and Russia's behavior in the international arena, which can be described as a political pandemic.
"In my opinion, there are two major tests of EU's solidarity. The first is Russia, which is constantly challenging the EU's solidarity, and the second is COVID-19. Metaphorically speaking, both can be described as a pandemic – in politics and in health care," Kuleba said at a joint briefing with the foreign ministers of the Benelux countries in Kyiv, an Ukrinform correspondent reports.
Commenting on the EU's assistance in Ukraine's access to vaccines, he noted that difficulties in obtaining the appropriate number of vaccine doses on an agreed schedule arose even in some EU member states.
"We appreciate what the EU has already done to help its neighbors outside the community. I can't recommend how to act. But we really see the situation related to the coronavirus pandemic as a test for all of us and we will continue to work with COVAX and the EU and individual member states on this issue," the foreign minister said.
ol