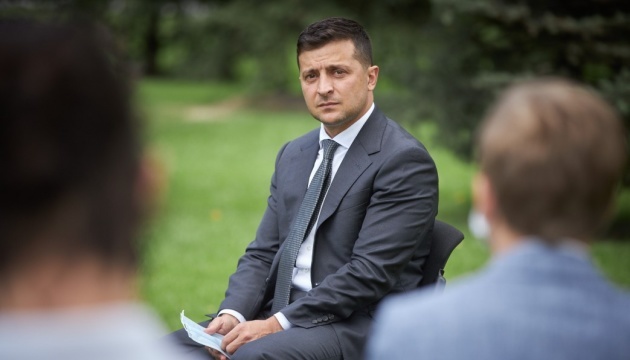 Signing declaration on European prospect brings Ukraine closer to EU - Zelensky
President Volodymyr Zelensky has said that Ukraine is carrying out a transformation that really brings Ukraine closer to joining the European Union.
According to the president's press service, Zelensky said that by implementing the Association Agreement with the European Union, Ukraine has progressed so far that the modernization of the Agreement is a fair task, which Ukraine is already working on with European partners.
"Ukrainians are already influencing our common European destiny. It is on our land that the future of Europe is being decided. We will ensure full integration of Ukraine into the commonwealth of European countries, and this will prove that the basic values of freedom, democracy and equality on our continent are key elements of large-scale progress and development," Zelensky said.
As reported, at the invitation of Polish President Andrzej Duda, President of Ukraine Volodymyr Zelensky together with the leaders of Estonia, Latvia and Lithuania took part in the festivities on the occasion of the 230th anniversary of the 3 May Constitution, the first valid document in Europe comparable to modern constitutions.
During the visit, the leaders discussed common future in Europe and the main challenges facing Europeans. It was confirmed that the inalienable values ​​for societies are: freedom, sovereignty, territorial integrity, democracy, rule of law, equality and solidarity. This is reflected in the five-party declaration signed by the leaders of Poland, Ukraine, Estonia, Latvia and Lithuania: a united Europe must be open to all countries and peoples who share common values. This is an important signal of support for Ukraine's European integration aspirations.
Volodymyr Zelensky and Andrzej Duda also signed a joint bilateral Declaration on Ukraine's European Prospect. This is the second such document concluded between Ukraine and the EU country.