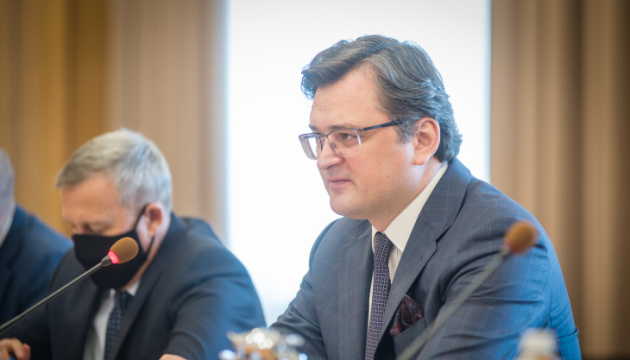 FM Kuleba: Ukraine's membership in EU and NATO is matter of time
Minister of Foreign Affairs of Ukraine Dmytro Kuleba says that there are no specific deadlines for Ukraine's accession to the EU and NATO and it is only a matter of time.
"I can safely say that the issue of our membership in the EU and NATO is a matter of time. But we should not set any targets for ourselves, not to be disappointed in a failure to reach them yet again," Kuleba said in an interview with Radio Liberty.
In this context, he stated that no deadlines existed.
"No one in any country has ever said that [Ukraine] will join [EU and NATO] by such a date. They have always said, 'you have to do this and that, then you will join'. Let's be realistic. There are countries in the EU that are skeptical about Ukraine's membership prospect because they think that we are too big, we will be too competitive as the EU members. And because they still see the picture of Eastern Europe through the prism of the influence of the Russian Federation," the minister noted.
He added that a few years ago there were more such countries than now. And Ukrainian diplomats will work with the remaining ones.
As reported, Ukraine's strategic course towards full membership in NATO is enshrined in the Constitution.
On April 6, during a conversation with NATO Secretary General Jens Stoltenberg, President Volodymyr Zelensky called the NATO Membership Action Plan the most pressing issue for Kyiv and a real signal for Russia.
ol