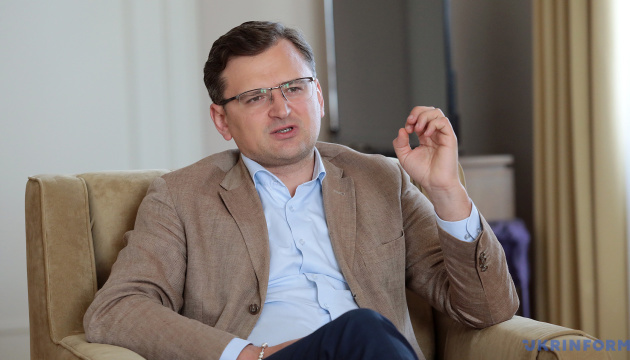 Kuleba: It is Russia that tries to withdraw from Minsk talks
The Russian Federation is not fulfilling the Minsk Agreements and is steadily trying to withdraw from talks on resolving the situation in eastern Ukraine.
"When our president raises the issue of formalizing the settlement process, the signal is very simple in fact. We believe that the Normandy format can have an effect, but if the situation comes to a standstill, we must look for an alternative. And when the president raises this question, he does so not to destroy the Normandy format or the Minsk process but in order to encourage all current participants in these formats to work actively," Minister of Foreign Affairs of Ukraine Dmytro Kuleba said in an interview with Radio Liberty.
According to him, Russia is trying to impose an opinion that such statements mean the destruction of the format and Ukraine's withdrawal from Minsk talks.
"No, that is not so. It is the Russian Federation that is constantly trying to withdraw from Minsk talks as it does not fulfill clause 1 of the Minsk Agreements – the need to cease fire," the Foreign Minister stressed.
ol