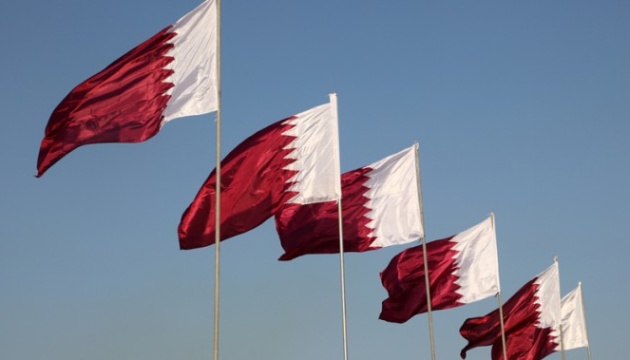 Ambassadors of Ukraine insist on appointment of permanent representative to Middle East
The ambassadors of Ukraine to Qatar and Kuwait emphasize the need to systematize the policy towards the Middle East countries and introduce a post of a permanent representative to the region.
This was discussed during the online presentation of the study on prospects of Ukraine in the Gulf countries, conducted by the Foreign Policy Council "Ukrainian Prism", Ukrinform correspondent reports.
"I would suggest considering to return to the position of a permanent representative of the President of Ukraine, or a specially designated representative of the Ministry of Foreign Affairs of Ukraine to the Middle East and possibly Africa, or separately to the Middle East and to Africa... We want to go to Africa, we see ourselves in Asia. That's right, we have to work everywhere, but there is no consolidated strategy," said Ambassador of Ukraine to Kuwait Oleksandr Balanutsa.
Ambassador of Ukraine to Qatar Andriy Kuzmenko touched upon the policy towards the Gulf countries.
"We are hindered by uncertainty and sporadic general policy on cooperation with the Gulf countries... Any country in the world is important, and partner countries such as the Gulf countries should be in the focus of attention, and not only when preparing one or another visit or a decision must be made within the framework of one or another international forum," Kuzmenko said.
The diplomat also expressed hope that the memorandum, signed during the last visit of President Volodymyr Zelensky to Qatar, would give a powerful impetus to determine the needs, opportunities and modalities of action between the countries.
As reported, the Ministry of Foreign Affairs of Ukraine already developed and started implementing the Asian Strategy.
During the state visit to Qatar in April, President Zelensky said that Ukraine and Qatar had signed 13 bilateral documents and two commercial contracts.
ol