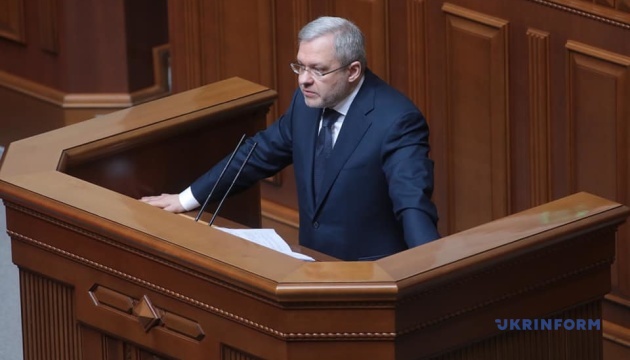 Parliament appoints Halushchenko as Ukraine's energy minister
The Verkhovna Rada has supported the decision to appoint Energoatom Vice President Herman Halushchenko as Ukraine's energy minister.
A total of 305 lawmakers voted for the decision at a parliament meeting on Thursday, according to an Ukrinform correspondent.
Representatives of the Servant of the People party discussed his candidacy for the post of energy minister on April 22. On April 26, the party's faction in parliament started collecting signatures for Halushchenko's appointment. Two days later, his candidacy was supported by the parliamentary committee on energy, housing and utility services.
Halushchenko has served as Vice President of the National Nuclear Energy Generating Company Energoatom since May 2020. In 2013-2014, he worked at the company as Executive Director for Legal Support.
Halushchenko also worked in the prosecutor's office and the Ministry of Foreign Affairs. He served as deputy head of a department at the Secretariat (Administration) of the President of Ukraine and as director of the judicial department at the Ministry of Justice.
op