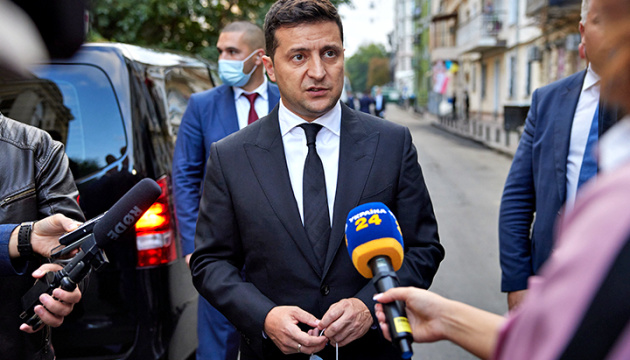 Zelensky sees Vatican as best place to meet with Putin
Ukrainian President Volodymyr Zelensky has said he believes that the Vatican could be the best place for his meeting with Russian President Vladimir Putin.
The head of state said this in an interview with the Italian newspaper La Repubblica, the translation of which was published on the website of the President's Office, according to Ukrinform.
"Yes, perhaps, this could be the best place from all points of view. The Vatican is truly an ideal place for dialogue about peace. The Holy See is a global moral authority that always acts effectively as a mediator, as it is impartial and it inspires trust among all parties to the conflict. That is why the Apostolic Capital has often been used in history to resolve conflicts between states and build a peaceful future," Zelensky said when asked if he saw the Vatican as a venue for the meeting.
The Vatican is different from other places, because it remains a purely moral force and always acts in a disinterested manner, without having any military, political or economic interests, Zelensky said.
"A mediator with such authority can provide the confidence that our attempts to reach an agreement lack. Of course, the venue of the meeting should inspire trust among both parties. Then it will be effective, and we will really be able to have a meaningful talk," he added.
At the same time, Zelensky commented on reports from Russia about the withdrawal of its troops from the Ukrainian border to their permanent bases, reiterating that this reduces tension.
op