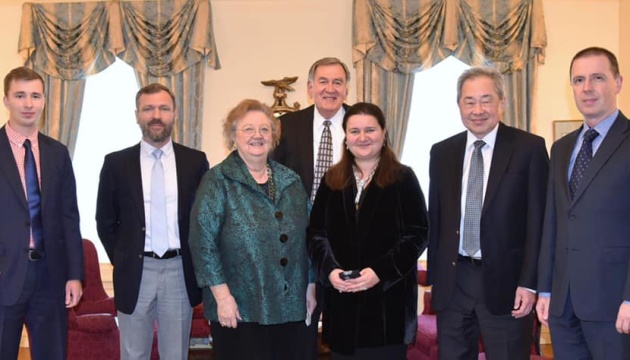 Markarova meets with representatives of Friends of Ukraine Network, U.S.-Ukraine Foundation
Ambassador of Ukraine to the United States Oksana Markarova held a meeting with representatives of the Friends of Ukraine Network and the U.S.-Ukraine Foundation - Nadia and Robert McConnell and Edward Chow.
In a post on her Facebook page, Markarova wrote: "Our cooperation is an important platform for the exchange of information and the involvement of Ukrainian and U.S. officials and experts in the dialogue on the political, security, economic and business development of Ukraine. In addition, we are planning active cooperation on new initiatives, such as innovations and startups".
In particular, Markarova added that registration is open for the event "Ukraine in Washington and beyond: Powering Partnerships Through Innovations & Start-Ups", which will take place online on May 11-13. The U.S.-Ukraine Foundation and the Embassy of Ukraine in the United States are co-organizers of the event.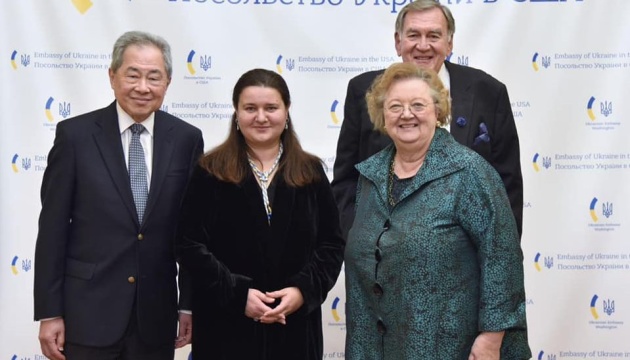 As reported, on April 23, Ambassador of Ukraine to the United States Oksana Markarova held the first meeting with the Consuls General of Ukraine in New York, Chicago and San Francisco.
On April 27, Markarova met with Iryna Mazur, an active representative of the Ukrainian diaspora in the U.S., and Michael Sawkiw, Vice President of the Ukrainian Congress Committee of America.
President Volodymyr Zelensky appointed Markarova as Ukraine's ambassador to the United States on February 25.
Markarova left for Washington on April 20.
iy