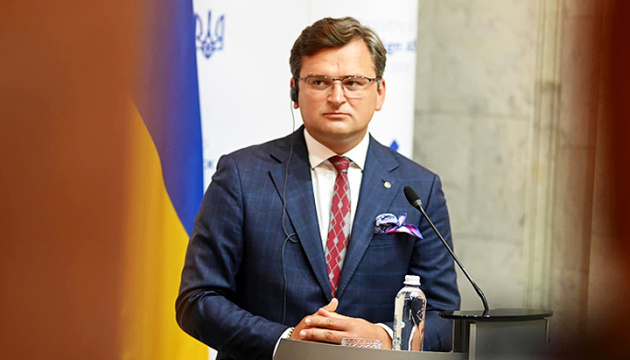 Kuleba on 'red lines': Ukraine will never negotiate with 'LPR/DPR' leaders
Minister of Foreign Affairs of Ukraine Dmytro Kuleba states direct negotiations with the so-called "LPR" and "DPR" leaders are impossible.
He said this on the air of BBC News World TV channel, Ukrinform reports.
Kuleba noted that such negotiations are a red line that Ukraine will never cross.
"This is a red line that we will not cross. The president is very firm about it. We all know that Russia attacked Ukraine. We all know that the key to resolving the conflict is in Moscow, and we will not talk to their puppets," the minister said.
On April 20, President of Ukraine Volodymyr Zelensky addressed President of Russia Vladimir Putin, inviting him to meet "in any part of the Ukrainian Donbas where war is ongoing."
On April 22, Putin said he was ready to meet with Zelensky in Moscow, but he added that the issue of ending the war in eastern Ukraine would be discussed only after the Ukrainian authorities hold talks with "DPR and LPR leaders."
ish