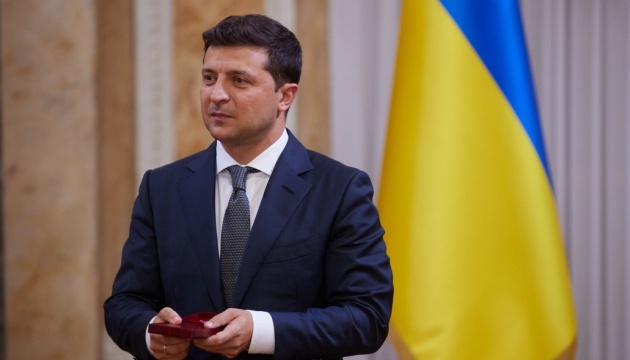 Zelensky orders Yermak to arrange meeting with Putin
Ukrainian President Volodymyr Zelensky has instructed the head of his office, Andriy Yermak, to hold talks with representatives of the Russian presidential administration about a possible meeting with President Vladimir Putin.
He told this to reporters during his visit to the Chornobyl Nuclear Power Plant on Monday, April 26, according to an Ukrinform correspondent.
"Everything is being done to make sure that this meeting will take place. I really made an offer - and you heard it- to meet in Donbas, and the Russian president confirmed his desire to meet, but he invited me to meet in Moscow. I have already tasked Head of the President's Office, Andriy Yermak, with getting in touch with President Putin's administration so that they reach an understanding and [agree on] terms and a place or a city where we can meet," Zelensky said.
According to him, the main thing is to make sure that this meeting and negotiations take place, and the place is just a detail.
On April 20, Zelensky addressed Putin, inviting him to meet "in any part of the Ukrainian Donbas where war is ongoing."
On April 22, Putin said he was ready to meet with Zelensky in Moscow, but he added that the issue of ending the war in eastern Ukraine would be discussed only after the Ukrainian authorities hold talks with "DPR and LPR leaders."
According to Putin, if Zelensky wants to discuss bilateral relations, he invites him to Moscow, and if Zelensky wants to discuss the "problems of Donbas," Putin invited him to do so with "DPR and LPR leaders."
op