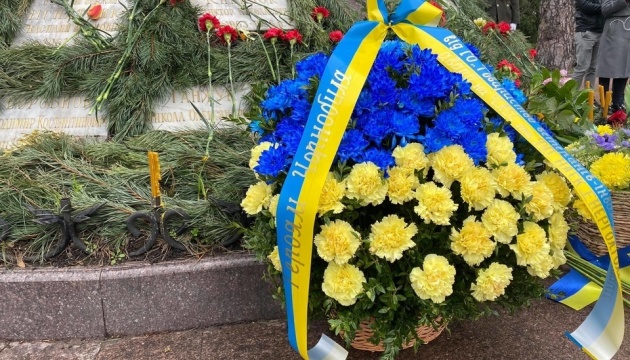 Ukrainian parliament leaders honor victims of Chornobyl disaster
Verkhovna Rada Chairman Dmytro Razumkov, Verkhovna Rada First Deputy Chairman Ruslan Stefanchuk and Verkhovna Rada Deputy Chairwoman Olena Kondratiuk have attended a flower-laying ceremony at the Warriors of Chornobyl memorial sign and the Heroes of Chornobyl memorial mound on the occasion of the 35th anniversary of the Chornobyl accident, according to an Ukrinform correspondent.
"Today is another anniversary of the Chornobyl disaster. Thirty-five years. [...] But this tragedy continues today. It has taken many lives within 35 years and it continues to take them today. The human factor has played a huge role in this tragedy, so we must remember that the peaceful use of nuclear energy depends on us," Razumkov said.
He also said that the Verkhovna Rada planned to consider legislative initiatives to improve social protection for victims of the Chornobyl disaster.
Razumkov said that as of now, payments to Chornobyl clean-up workers could be delayed due to technical problems "on the ground."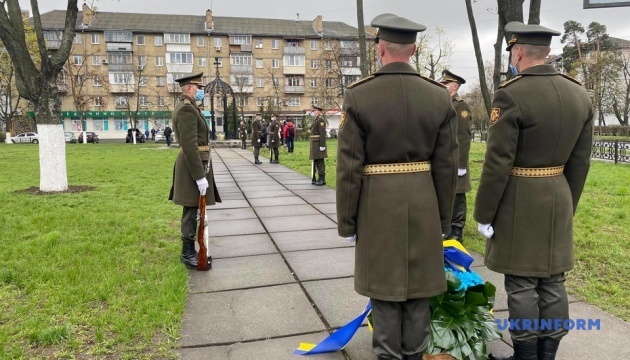 On April 26, 1986, a powerful chemical explosion occurred at the fourth nuclear reactor of the Chornobyl Nuclear Power Plant, causing the destruction of the reactor unit and the engine room. As a result of the explosion, a fire broke out and spread to the roof of the third nuclear reactor.
After the explosion and the fire, a radioactive cloud covered not only the territory of modern Ukraine, Belarus and Russia, but also the territory of many European countries — Sweden, Austria, Norway, Germany, Finland, Greece, Romania, Slovenia, Lithuania, and Latvia. According to the International Nuclear and Radiological Event Scale (INES), the Chornobyl accident was rated at the highest, seventh level of danger.
op