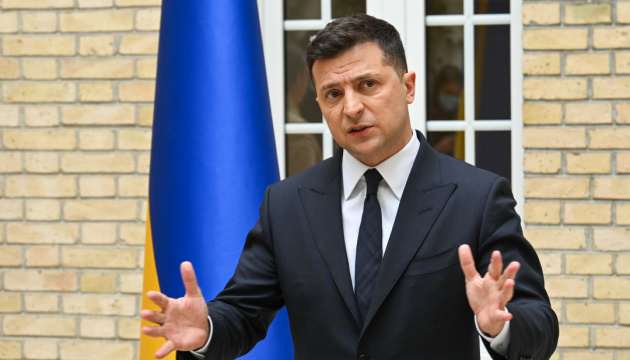 Zelensky invites Putin to meet in Donbas
Ukrainian President Volodymyr Zelensky has addressed his Russian counterpart Vladimir Putin, inviting him to meet "in any part of the Ukrainian Donbas where war is ongoing."
Zelensky said this in a video address posted on his Facebook page on Tuesday, April 20, according to Ukrinform.
"The Russian president once said: if a fight is inevitable, you have to hit first. But, in my opinion, today every leader must understand that a fight cannot be inevitable when it is not about the gateway and hooligans, but about a real war and millions of human lives. And that, unlike a fight, all sides lose in a war. And that it is impossible to protect someone by attacking. And that it is impossible to release someone by capturing. And that it is impossible to bring peace on a tank," Zelensky said.
He also stressed that "many people do not understand from whom someone wants to protect and liberate them - and why they can be fired upon and bombed for this purpose."
"Ukraine and Russia, despite their common past, look to the future differently. We are who we are. You are who you are. But this is not necessarily a problem. This is an opportunity. This is at least an opportunity to stop the deadly mathematics of future military losses before it is too late," Zelensky said.
He said that the resumption of the full ceasefire was discussed at meetings of advisers to the leaders of the Normandy Four countries and security subgroups within the Trilateral Contact Group on Monday and Tuesday, but despite the support of all parties, Russia refused to support a joint declaration.
"At the same time, a proposal was made to meet on the contact line in order to see and understand the situation as accurately as possible. What should I understand? I go there every month. Mr. Putin! I am ready to go even further and invite you to meet in any part of the Ukrainian Donbas where war is ongoing," Zelensky said.
op