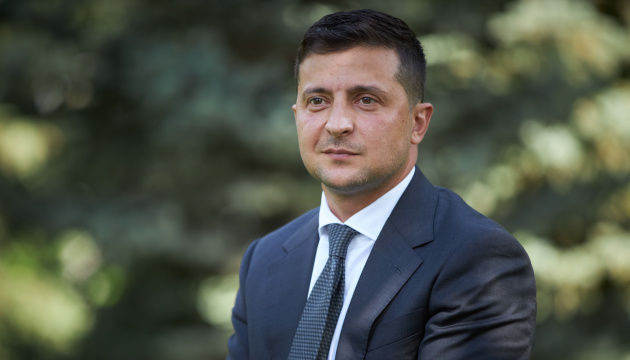 Russia massing troops on border with Ukraine to 'frighten' the West - Zelensky
Ukrainian President Volodymyr Zelensky has said he thinks that Russia is massing troops along its border with Ukraine to frighten the West by demonstrating its strength.
He said this in an interview with the Time magazine, according to Ukrinform.
"What they want to do is raise the temperature just enough to show that the West will waver in its support for Ukraine, that they do not really see us as a partner," Zelensky said, adding that "it's a kind of test."
According to the magazine, the motive for intimidation might help explain some of Moscow's actions. "Had the Kremlin really set out to invade its neighbor, its troops might have tried a little harder (as they did during their last invasion of Ukraine, in 2014) to maintain some element of surprise. Instead the Russians have done the opposite. They have spread footage of their military build-up on social media. They have sent warships to menace Ukraine from the sea and gathered tens of thousands of troops at the border—the most since Russia's annexation of Crimea seven years ago," the article reads.
The level of the military threat from Russia has been steadily rising in the past few weeks. This is due to a Russian military build-up on the border with Ukraine, which was last observed seven years ago, when Russia launched its direct aggression. The Ukrainian Defense Ministry's Main Intelligence Directorate said that the massing of Russian troops near the border with Ukraine would probably last until the end of April.
op