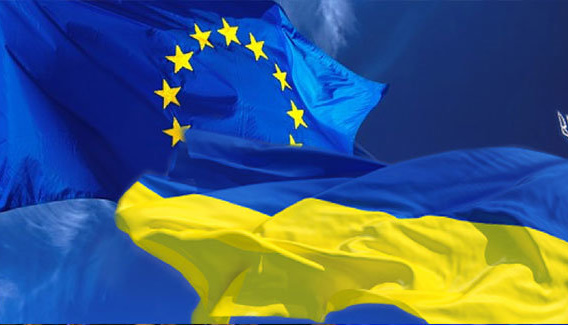 EU watching Russian troops on Ukrainian borders
The EU is following closely and with great concern the build-up of Russian troops on the borders of Ukraine and in the occupied Crimea and is making diplomatic efforts to prevent further escalation or conflict, which are unacceptable.
EU's Spokesperson for Foreign Affairs and Security Policy Peter Stano said this at a briefing in Brussels on Monday, an Ukrinform correspondent reports.
"The EU, member states, and European institutions - we are following very closely and with very deep concern the deteriorating security situation in eastern Ukraine and the Russian troops that are moving closer to the borders of Ukraine, as well as in the occupied Crimea. The EU has already called on several occasions, including through the High Representative and the leaders of the member states, for calm and de-escalation. We welcome the efforts and important steps that Ukraine and President Zelensky are taking in this regard," the EU official said.
He stressed that full implementation of the Minsk agreements is the only way forward and can guarantee a political and peaceful resolution of the conflict in eastern Ukraine.
Stano added that the EU is closely monitoring the situation and is carrying out diplomatic contacts at various levels. The situation in Ukraine will be one of the topics on the agenda of an informal meeting of EU foreign ministers, which will take place via teleconference next Monday.
As a reminder, the Russian armed forces have recently been building up troops near the state border of Ukraine in the north, east and south, as well as in the occupied Crimea. In addition, the number of ceasefire violations in eastern Ukraine by the armed formations of the Russian Federation has increased; there are losses among the soldiers of the Armed Forces of Ukraine. In parallel, the Russian Federation is conducting a propaganda campaign to justify possible aggression against Ukraine.
The United States, other Western countries, as well as the EU and NATO, have come out in support of Ukraine's sovereignty and territorial integrity against the backdrop of Russia's escalation in eastern Ukraine.
ish