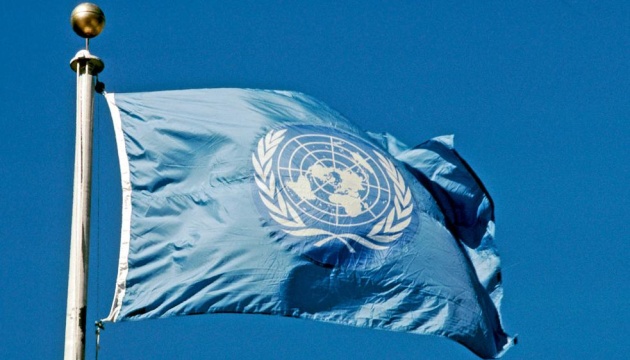 UN calls on donors to fund humanitarian aid to Ukraine
The United Nations has called on donors to fully fund humanitarian aid to Ukraine, according to Spokesperson for the UN Secretary General Stephane Dujarric.
He said at a press conference on April 7 that this year the UN, along with its humanitarian partners, requires $168 million to help 1.9 million of the most vulnerable 3.4 million people in the east, but only 5.5 per cent of this funding has been received, according to the Voice of America.
Dujarric said that the recent shelling had damaged a power line near the main lift pumping station of the South Donbas Waterway, in eastern part of Ukraine. This interrupted the safe water supply for over 1.1 million people in 50 nearby settlements on both sides of the contact line.
"While repair teams were able to quickly fix the damaged power lines today, we reiterate the call for all involved to avoid targeting critical water infrastructure in eastern Ukraine. […] We also urge all concerned to provide unconditional access to those in need," Dujarric said.
At the same time, Vladyslav Rashkovan, Alternative Executive Director at the International Monetary Fund, said that Ukraine could receive additional funding of more than $2.5 billion.
This amount is part of the commitment of the world's most powerful economies to increase the resources of the International Monetary Fund by $650 billion to provide more assistance to developing countries to overcome the effects of the pandemic.
Rashkovan said that the proposal must first be approved by the IMF's Executive Board, and member countries must allocate the funds. The IMF should also decide on how the states will be able to use the funds. According to Rashkovan, a meeting on the allocation of funds may take place in the summer.
op