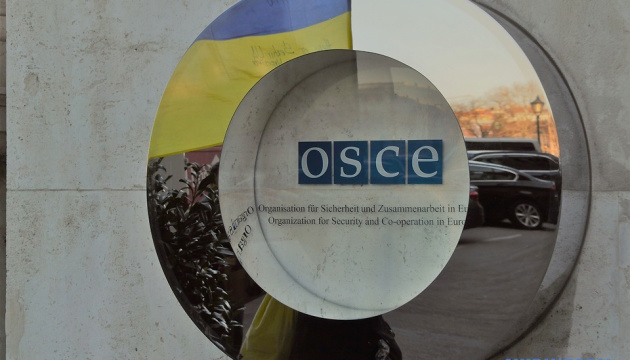 OSCE PA officials call on Russia to de-escalate and fully respect Ukraine's territorial integrity
Amid reports of rapidly growing military deployments by the Russian Federation in and around Ukraine, senior OSCE Parliamentary Assembly officials warned of the risk of escalation and reaffirmed its full support for the sovereignty and territorial integrity of Ukraine.
The relevant statement was posted on the OSCE website.
"We are deeply concerned by reports of provocative and destabilizing Russian actions in and around Ukraine that could lead to grave escalation of this ongoing conflict. While Russian aims are not fully clear, there should be no doubt that that the international community is watching closely. We urge the Kremlin to de-escalate, withdraw, and fully respect Ukraine's territorial integrity," the statement reads.
The statement was signed by Congressman Richard Hudson (United States), Costel Neculai Dunava (Romania), and Laurynas Kasciunas (Lithuania), the Chair, Vice-Chair and Rapporteur, respectively, of the OSCE PA's General Committee on Political Affairs and Security.
The PA leaders recalled the Assembly's consistent support to the restoration of Ukraine's sovereignty and territorial integrity within its internationally recognized borders, and its condemnation of Russian violations of its commitments under the Helsinki Final Act.
As Ukrinform reported, the Russian armed forces have recently been building up troops near the state border of Ukraine in the north, east and south, as well as in the occupied Crimea. In addition, the number of ceasefire violations in eastern Ukraine by the armed formations of the Russian Federation has increased; there are losses among the soldiers of the Armed Forces of Ukraine. In parallel, the Russian Federation is conducting a propaganda campaign to justify possible aggression against Ukraine.
On April 6, it also became known that, against the background of a buildup of troops to the Ukrainian border, Russia had begun a control check of the army's combat readiness.
ish