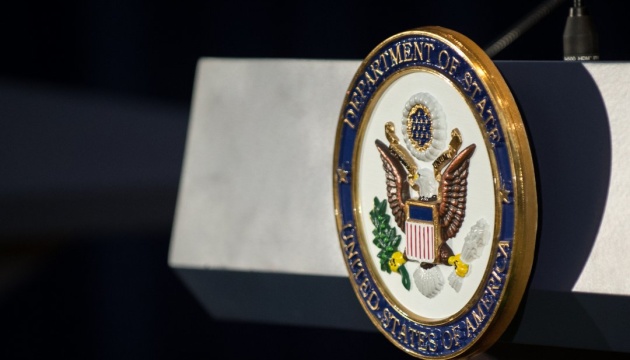 U.S. Department of State: We stand by Ukraine in face of Russia's intimidation and aggression
The United States has asked Russia for an explanation of its provocations against Ukraine and has repeatedly sent clear messages to Russia that the United States stand by Ukraine.
"We have asked Russia for an explanation of these provocations," Ned Price, the Spokesperson for the U.S. Department of State, said at a press briefing on Monday.
But most importantly, according to him, the US "signaled directly" a message of reassurance with Ukraine, reflected in official readouts of last week's talks at the level of presidents, defense ministers, foreign ministers, high-ranking officials of presidential administrations.
"So at the highest levels of government, literally, across multiple institutions, we have sent that message very clearly to our Ukrainian counterparts, and implicitly to the Russians as well, that we stand by Kyiv, we stand by our partner, Ukraine, in the face of this intimidation and aggression," the Department Spokesperson said.
ol