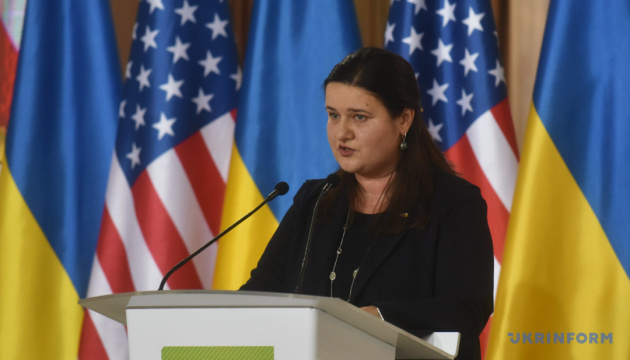 Markarova: Ukraine asks United States to strengthen sanctions against Russia
Ukraine welcomes the extension of U.S. sanctions against Russia and asks for them to be strengthened.
"We welcome the existing sanctions. And we constantly ask not just to extend but to strengthen sanctions. That is, the price that Russia has to pay for its actions taken in the partially occupied Donbas, for the illegal annexation of Crimea, and for the continuous violations of the rights of our citizens in Crimea must keep rising until the behaviour is changed. That is why we see more than just extending sanctions. We see their strengthening, and the United States has a clear position on the Nord Stream 2," Ambassador of Ukraine to the United States Oksana Markarova said in an exclusive interview with the Radio Liberty, Ukrinform reports.
The Ambassador is confident that sanctions will intensify if Russia does not change its behaviour.
"We also seek greater U.S. involvement in all formats. And I think this will also find a response from our strategic partner. And I think that if Russia continues its aggressive policy, we can definitely – and we constantly talk about it and call for it – expect the strengthening of the sanctions regime," Markarova said.
ol