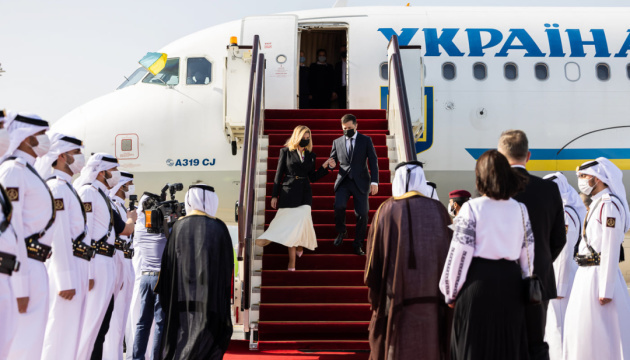 President of Ukraine, First Lady arrive in Qatar
On Sunday evening, April 4, President of Ukraine Volodymyr Zelensky and First Lady Olena Zelenska arrived in Qatar to pay a state visit.
"The President will meet with Emir of Qatar Sheikh Tamim bin Hamad Al Thani and Prime Minister, Minister of Interior of Qatar Sheikh Khalid bin Khalifa bin Abdulaziz Al Thani," reads the announcement on Facebook page of the President's Office.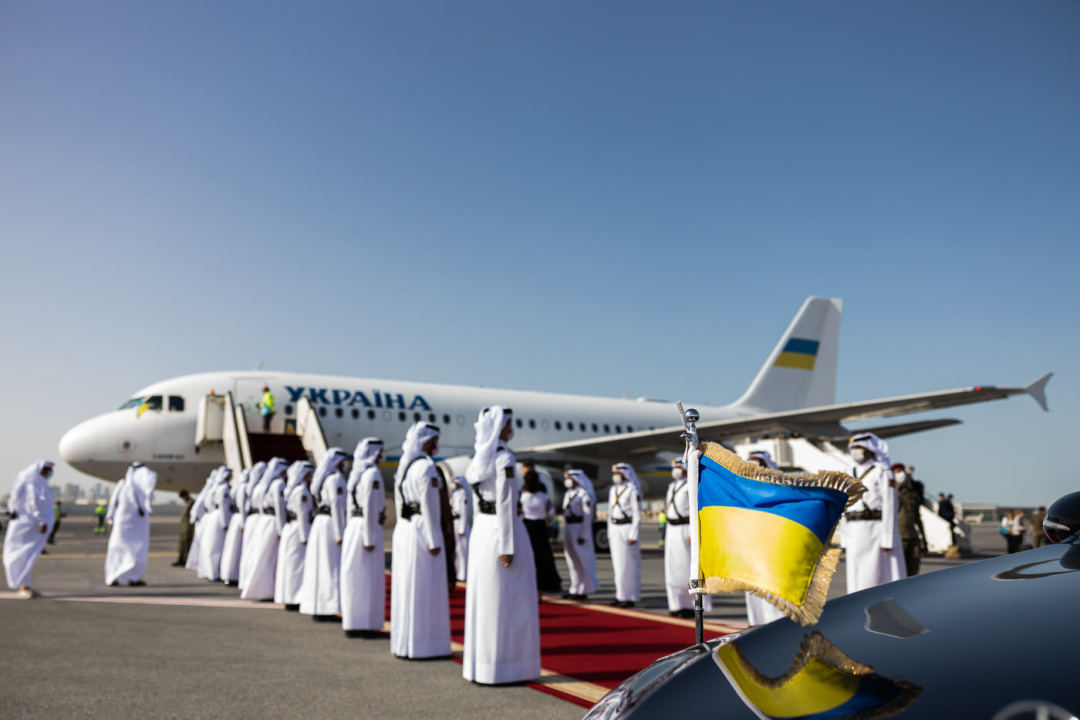 Important bilateral documents are expected to be signed.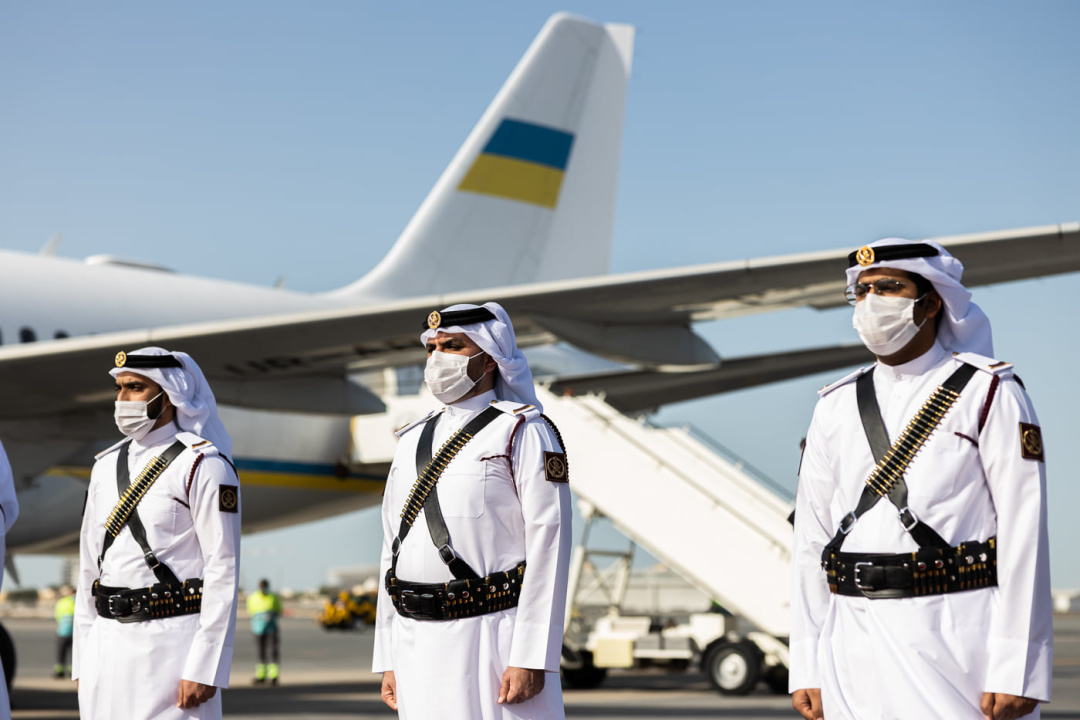 This will be the second visit of the President of Ukraine to the Gulf countries over the past two months.
Photo credit: President's Office
ol