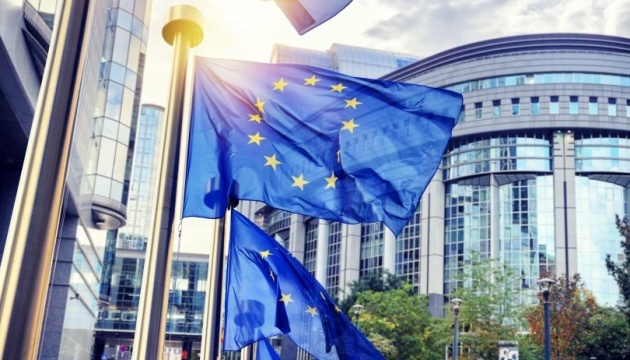 EU condemns start of 'conscription campaign' in occupied Crimea
The European Union condemned the start of "conscription" into the Russian armed forces in the occupied Crimea.
"Today, the Russian Federation has launched yet another conscription campaign in the illegally-annexed Autonomous Republic of Crimea and the city of Sevastopol to draft residents of the peninsula in the Russian Federation Armed Forces. This is another violation of international humanitarian law. The Russian Federation is bound by international law, and obliged to ensure the protection of human rights on the peninsula," reads the statement by EU's Spokesperson on the conscription campaign in Crimea, released on April1.
As noted, the European Union is unwavering in its support for Ukraine's independence, sovereignty and territorial integrity within its internationally recognised borders.
"The EU does not and will not recognise the illegal annexation of the Autonomous Republic of Crimea and city of Sevastopol. The European Union calls on Russia to stop all violations of international law on the Crimean peninsula," the statement underscores.
In March, human rights activists recorded 12 new criminal "cases" opened in the occupied Crimea for so-called evasion of service in the Russian army.
According to the Crimean Human Rights Group, for the entire period of occupation of the peninsula, 201 "criminal" cases over evading service in the Armed Forces of the Russian Federation were submitted to the "courts". Sentences were passed in 186 of them, the rest are currently pending.
Drafting residents of the occupied territories in the army of the occupying power, as well as conducting propaganda aimed at securing voluntary enlistment in the Armed Forces of the Russian Federation in Crimea violate Article 51 of IV Geneva Convention Relative to the Protection of Civilian Persons in Time of War.
ol