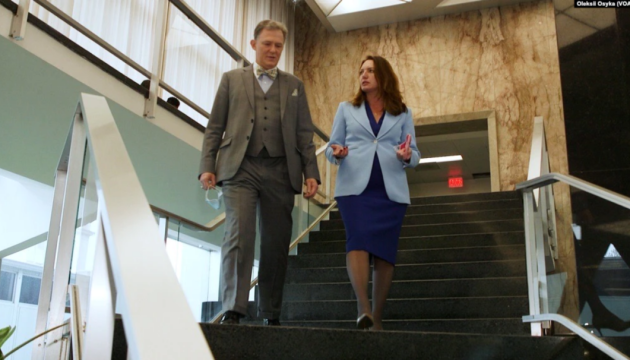 U.S. monitoring closely Russia's actions in eastern Ukraine – State Department
The United States of America is closely watching Russia's actions in eastern Ukraine and is preparing to show more active diplomacy in this area.
George Kent, U.S. Deputy Assistant Secretary of State for European and Eurasian Affairs, said this in an interview with VOA's Ukraine service on March 24.
"The United States is very concerned. You can see it in open-source reporting, different actions along the line of contact. New trenches near the old Donbas airport. I think the key thing is our expectation for Russia, the same as Ukraine is that President Vladimir Putin and Russia need to live up to the obligations and commitments that Putin made in February of 2015, six years ago. There would be a total cease-fire, foreign forces, by which mean Russian forces, are recalled from Russia and that Ukraine recovers the control of its sovereign border. And today seven years later, Russia has not lived up to its obligations," he said.
Asked if the U.S. plans to be more active in negotiations with Russia in Normandy format or other formats, Kent noted that when they fill out their team at the State Department, they all get vaccinated and are able to resume travel, "you will see more active U.S. diplomacy in this area."
ish