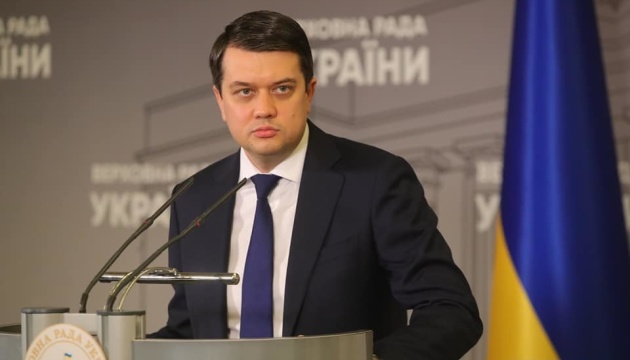 Razumkov signs law on protecting debtors in settlement of overdue debts
Chairman of the Verkhovna Rada of Ukraine Dmytro Razumkov has signed the law "On amending certain legislative acts of Ukraine to protect debtors in settlement of overdue debts".
According to information published on the parliament's website, the document has been sent to President of Ukraine Volodymyr Zelensky for signature.
The law was approved at an extraordinary parliament's meeting on March 19, with 274 votes.
The document establishes a set of tools to protect the rights of debtors with consumer credit debts and restricts access of potentially unscrupulous collectors to the market.
The law empowers the National Bank of Ukraine to supervise the observance of banks, other financial institutions and persons who are not financial institutions, but have the right to provide certain financial services, as well as collection companies legislation on the protection of the rights of consumers of financial services.