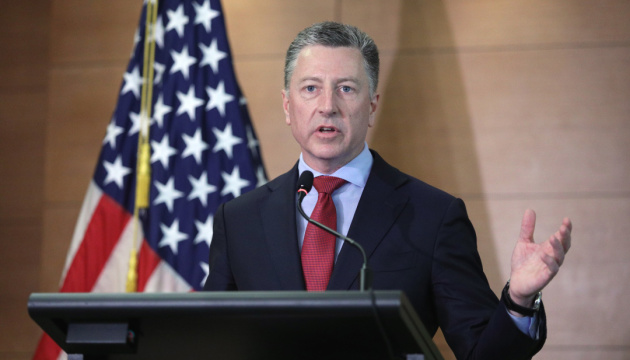 Volker: U.S. administration intends to hold Biden-Zelensky phone conversation
Former U.S. Special Representative for Ukraine Negotiations Kurt Volker believes that a phone conversation between Joe Biden and Volodymyr Zelensky will take place soon.
"There is every intention on the part of [U.S.] Administration to make that phone call take place," he said during a webinar organized by the U.S.-Ukraine Business Council.
At the same time, he expressed confidence that the conversation between the presidents would take place soon.
Volker clarified that, according to his information, the matter is to get this call on President Biden's schedule. "And I think they want to see that there is an understanding between the two sides on what the agenda is," Volker added.
In his opinion, the fact that Biden and Zelensky have not had a conversation yet does not necessarily mean negative trends. "I don't think this is any kind of signal to Ukraine, one way or another, but something to build up to," he said.
In this context, Volker recalled that U.S. Secretary of State Anthony Blinken and Foreign Minister of Ukraine Dmytro Kuleba had a very good conversation. In addition, the cooperation and support for Ukraine from the United States continues and even intensifies.
As reported, a bipartisan group of US senators submitted to the Senate a bill to promote security partnership with Ukraine, and for other purposes. The bill provides, inter alia, for the establishment of a US-Europe Working Group on Ukraine, the appointment of a special envoy for Ukraine, and the allocation of funds to strengthen Ukraine's defense capabilities.
ol