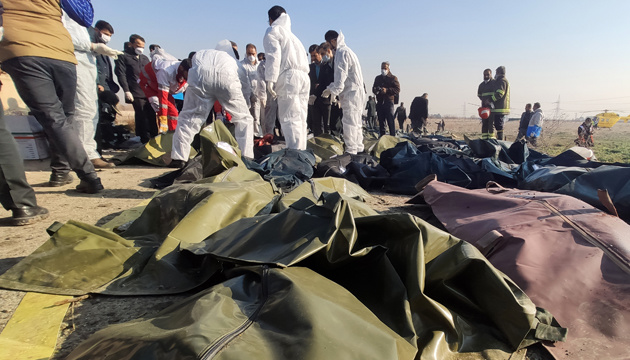 Canada: Iran's report on UIA plane crash does not answer critical questions
Iran's report on the UIA plane crash near Tehran does not answer critical questions and appears incomplete.
"The report makes no attempt to answer critical questions about what truly happened. It appears incomplete and has no hard facts or evidence... We remain deeply concerned about the lack of convincing information and evidence, despite the publication of this investigation report," reads the statement by Canada's Minister of Foreign Affairs Marc Garneau and Canada's Minister of Transport Omar Alghabra.
The ministers stated that the Government of Canada would soon disclose the results of its own investigations.
"Upon preliminary review of the investigation report, it is clear we still do not have answers as to why Iran did not put in place the necessary measures, such as a full closure of their airspace, to prevent such a tragedy," the officials underscored.
"We reiterate Canada's commitment to seeking answers and justice by holding Iran accountable and by ensuring it takes full responsibility and makes full reparations for the harm caused to the families and loved ones of the victims of Flight PS752," the statement reads.
As reported, Iran's Civil Aviation Organization released the final report on the crash of the Ukrainian passenger plane in January 2020. The report blamed an error by an air defence operator for the accidental downing of the Ukrainian plane.
On January 8, 2020, Ukraine International Airlines plane (Flight PS752) heading from Tehran to Kyiv crashed shortly after taking off from the Imam Khomeini International Airport. There were 176 people on board – nine crew members (all Ukrainians) and 167 passengers (citizens of Ukraine, Iran, Canada, Sweden, Afghanistan, Germany, and the UK).
On January 11, Iran admitted that its military had accidentally shot down the Ukrainian passenger jet. Iran's Islamic Revolutionary Guard Corps (IRGC) accepted full responsibility for the downing of the Ukrainian airliner.
On January 5, 2021, Ukrainian Foreign Minister Dmytro Kuleba said that Ukraine had received from Iran a draft technical report on the circumstances of the crash of flight PS752, and should prepare its comments by the end of February.
On February 20, Iran announced the completion of the investigation into this case.
ol