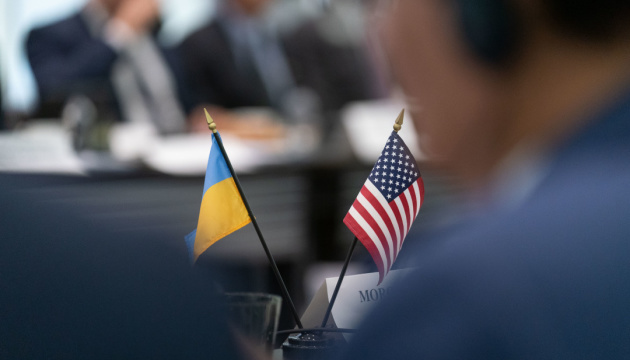 Biden administration expects from Zelensky greater efforts in fighting corruption – WP
U.S. President Joe Biden's administration expects from President of Ukraine Volodymyr Zelensky greater efforts in carrying out reforms and fighting corruption.
This was said in an article published in The Washington Post.
According to the article, the new U.S. administration is seeking to induce Zelensky to tackle his own country's endemic corruption — something that is vital to stabilizing its economy and preserving its fragile independence from Russia.
"Mr. Zelensky, a former actor and political neophyte, was elected in 2019 on a promise to take on the oligarchs, dirty judges and mafia networks that have plagued Ukraine since it gained independence from the Soviet Union. But last year he retreated, firing reformers in his cabinet and the central bank president, and stalling on judicial reforms and action against oligarchs," the article reads.
In a phone call to Ukrainian Foreign Minister Dmytro Kuleba last month, Secretary of State Antony Blinken "highlighted the importance of Ukraine maintaining progress on fighting corruption and implementing rule of law and economic reforms."
Last week, the administration followed up by sanctioning Kolomoisky on grounds of corruption, sending an unmistakable message about its expectations.
The Washington Post believes Zelensky is "trying to respond to Biden." In particular, he took action against pro-Russian oligarch Viktor Medvedchuk, shutting down television networks he controlled. He has tried to push a crucial judicial reform through parliament. And authorities opened criminal cases against three former officials at a bank Kolomoisky once controlled from which $5.5 billion was allegedly looted.
However, Zelensky must show greater commitment to that fight. He should press for judicial reforms, restore independence to the central bank and rule out any move to weaken the National Anti-Corruption Bureau. He should break unequivocally with Kolomoisky and support criminal charges against him, the U.S. newspaper notes.
"Mr. Zelensky now has the opportunity to forge a partnership with Mr. Biden that could decisively advance Ukraine's attempt to break free from Russia and join the democratic West," The Washington Post summed up.