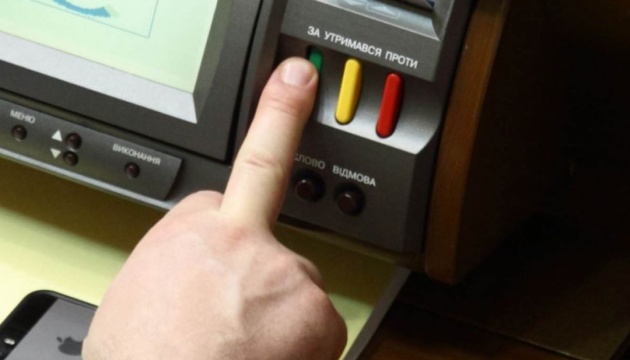 SBU to check 236 MPs for treason due to voting for Kharkiv Accords
The Ukrainian National Security and Defense Council (NSDC) has instructed the SBU State Security Service to study the circumstances of the voting of MPs of the sixth convocation for the Kharkiv Accords and, if signs of treason are confirmed, to initiate criminal proceedings against them under Article 111 of the Criminal code of Ukraine.
NSDC Secretary Oleksiy Danilov said this at a briefing after an NSDC meeting on Thursday, March 11, according to an Ukrinform correspondent.
"In 2008, the NSDC made the following decision: the Cabinet of Ministers within two months had to propose a bill regulating the withdrawal of the Russian Black Sea Fleet [from Crimea] in 2017. Unfortunately, the bill was not drafted for unknown reasons. We believe that it was the first brick that began to destroy the entire system of our security and led to the emergence in 2010 of the so-called Kharkiv Accords which in a very short time - four days after they were signed in Kharkiv - were ratified by deputies of the Verkhovna Rada. There is a separate order from the SBU to study the circumstances in which the 236 MPs voted on this issue, and if the SBU deems it necessary, it should initiate proceedings against the relevant persons under Article 111 of our Criminal Code on treason charges," Danilov said.
He recalled that the voting on the Kharkiv Accords took place on April 27, 2010.
"There are a lot of interesting individuals here who are still in Ukrainian politics today," Danilov said, adding that the list includes current MPs and oligarchs.
The NSDC at a meeting on February 26 considered the situation in the occupied territories and the issues of dual citizenship and treason. The NSDC also imposed sanctions on ten former officials and servicemen who betrayed Ukraine.
op