Zelensky, Michel start negotiations at Mariinsky Palace
Negotiations between Ukrainian President Volodymyr Zelensky and European Council President Charles Michel have started at the Mariinsky Palace in Kyiv, the presidential press service has reported.
A joint meeting with media representatives is to be held after the talks, the report said.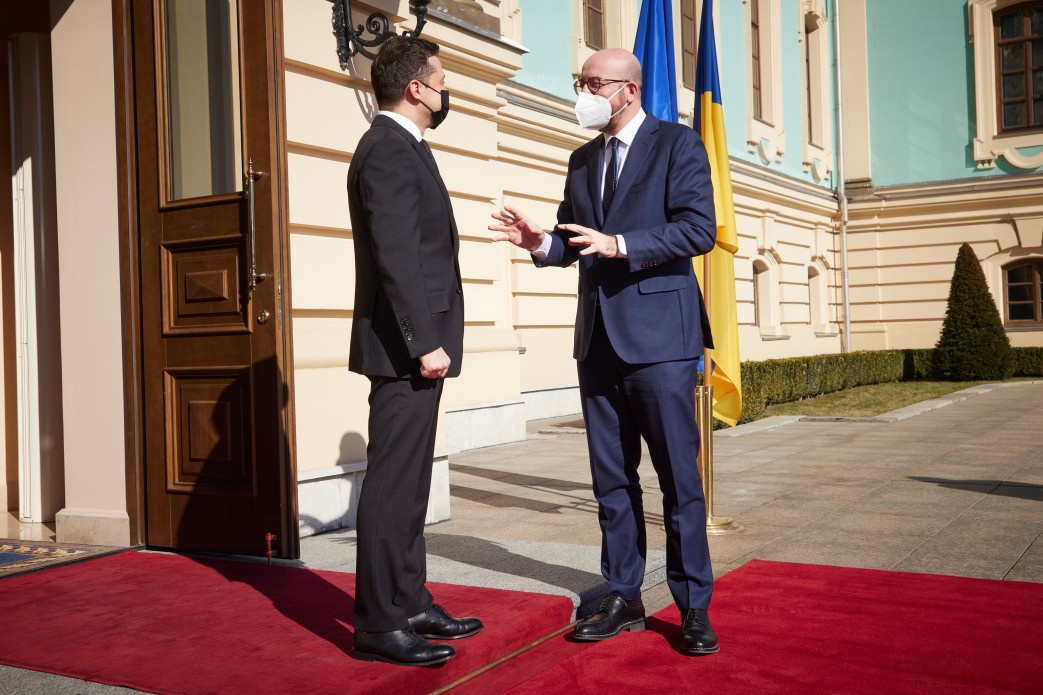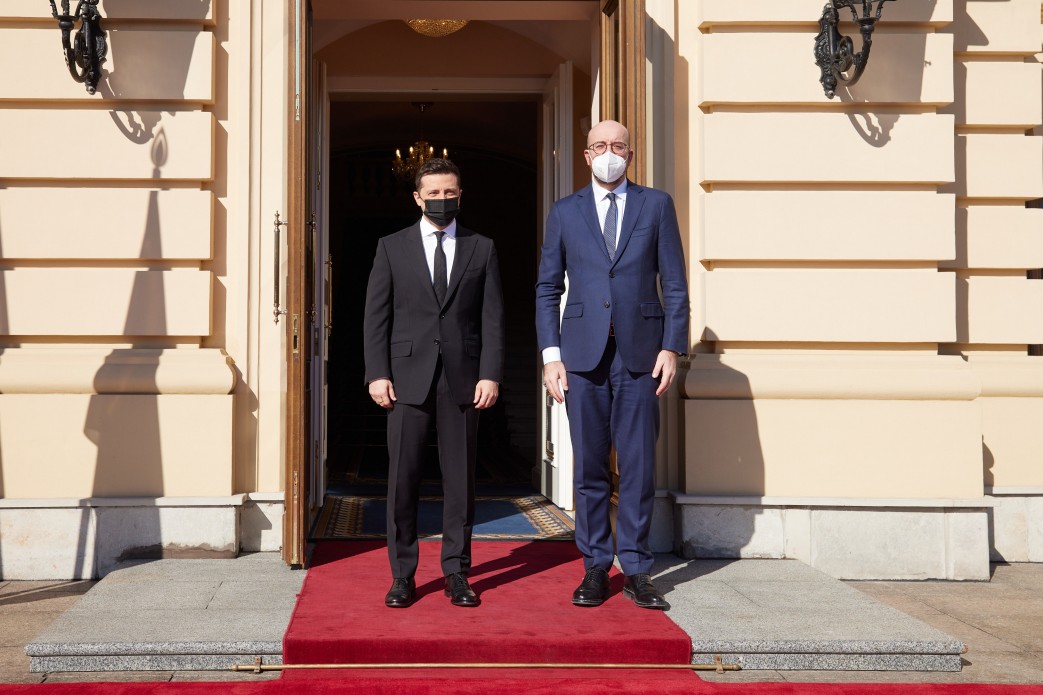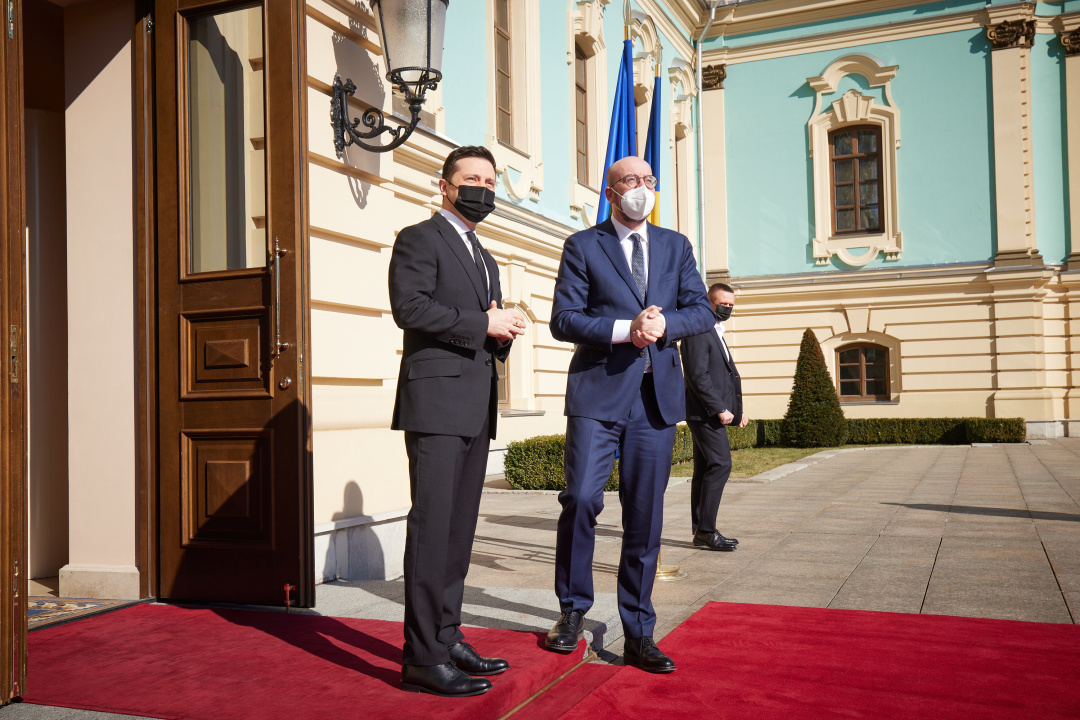 The day before, on March 2, Zelensky and Michel visited the Shchastia entry-exit checkpoint on the contact line in Luhansk region.
Photo credit: President's Office