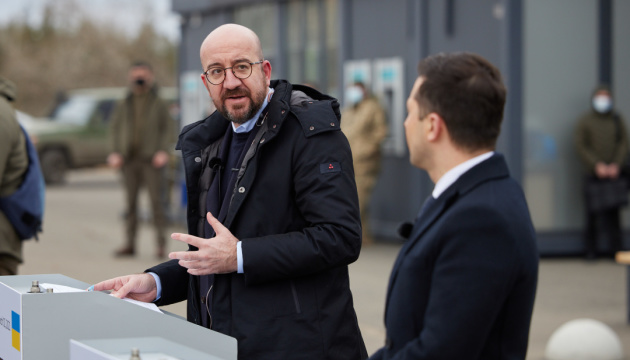 EU will support Ukraine at all stages of building rule of law - European Council president
The European Union will support Ukraine at all stages of building the rule of law and reforming the judicial system, European Council President Charles Michel has said.
According to an Ukrinform correspondent, he stated in his online speech at the All-Ukrainian Forum "Ukraine 30." Progress of Justice."
Michel noted that recent decisions by the Constitutional Court only emphasized the need to pay more attention to Ukraine's judicial system.
"Judicial independence is a very complex and comprehensive reform that requires proper leadership and courage. [...] The EU has consistently supported Ukraine on this path, and we intend to continue to provide advice, financial and public support. Mr. President Zelensky, we are your friends, we will support you at every stage of your path to the rule of law and reform of the judiciary in Ukraine," Michel said.
He noted that Ukrainian citizens deserve a judicial system that respects the rule of law, applies it in practice, and demonstrates that crimes will not go unpunished. Judicial reform will allow Ukrainians to build institutions of power and improve conditions for business and investment in Ukraine, he said.
Michel also recalled that the fight against corruption and comprehensive judicial reform are Ukraine's commitments under the Association Agreement with the EU, as well as a condition for receiving the second part of EU macro-financial assistance.
op