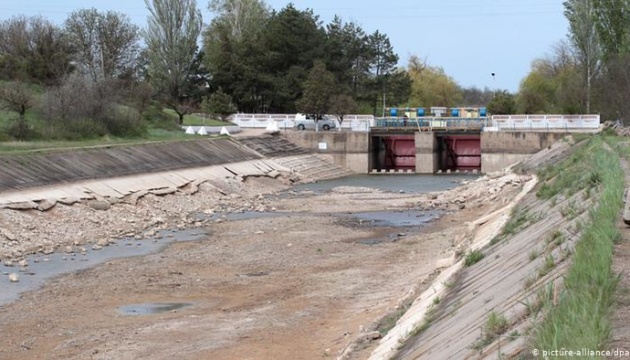 Ukraine must not supply water to Crimea, Avakov believes
Minister of Internal Affairs of Ukraine Arsen Avakov believes that Ukraine must not supply water to the temporarily occupied Crimea until the country restores its sovereignty over the peninsula.
"[Supply of] water to Crimea… It is now the 30th year of independence, and Ukraine was dealing with this situation for 23 years by supplying water to Crimea. Ukraine supplied 80-85 percent of water to Crimea through a canal for the needs of the population and for everything else. That was a gigantic work, engineering efforts, costs. Now we have a different situation. And I have a question: should we supply water for the contingent of Russian troops and missiles deployed there? Are we responsible for this? Does Ukraine have some international obligations? ... Ukraine must not supply water to Crimea until Crimea returns to Ukraine, this is my firm conviction," Avakov said in an interview with 1+1 TV channel, an Ukrinform correspondent reported.
Until 2014, Ukraine provided 85% of Crimea's fresh water needs through the North Crimean Canal which connects the Dnieper with the peninsula. After Russia had occupied Crimea, water supplies to Crimea were cut off. Currently, water reserves on the peninsula are replenished from reservoirs and underground sources. According to Crimean environmentalists, regular use of underground sources leads to salinization of soil.
The UN Human Rights Monitoring Mission in Ukraine has repeatedly stated the need for its experts to enter the territory of the occupied peninsula, emphasizing that Russia has the primary responsibility for ensuring the water supply of the peninsula.
On February 8, 2021, head of the Water of Crimea enterprise Vladimir Bazhenov stated that water reserves in Crimea continue to drop.
The Simferopol water reservoir currently has only 7% of its projected capacity, Partyzanske - 14%, Ayanske - 26%.
ol