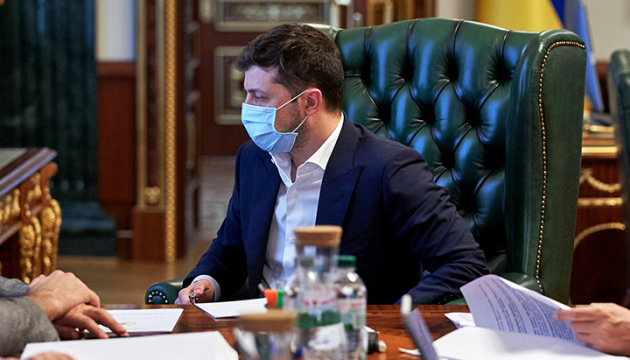 Zelensky held regional development meeting
The decentralization reform in Ukraine should be enhanced to improve living standards in the regions, President Volodymyr Zelensky has stated at a meeting dedicated to the issues of regional development.
"A citizen must trust the state - only then Ukraine will be successful. For this, we need to build a professional and honest civil service that works in the interests of citizens. We must ensure full openness of the government and efficient use of resources," Zelensky said, the president's press service reports.
Minister of the Cabinet of Ministers Oleh Nemchinov, in turn, said that the government is working to develop a system of executive bodies that is understandable to citizens so that the dialogue and interaction between the authorities and citizens be transparent and comfortable. This requires increasing the speed and quality of administrative services, giving an objective assessment of the social and demographic situation in the country, which will allow efficient financing of the social, educational, healthcare and cultural spheres.
"Digitization, transparency, involvement of youth in public administration, educational work - all these are an integral part of the goals set," he noted.
At the meeting, it was stressed that deepening the decentralization of power is needed to reform public administration.
"The authorities should see problems in the regions, but not only from the windows of their Kyiv offices. Deepening decentralization will raise living standards in the regions and give a chance for employment in the regions," the President said.
In addition, the officials discussed the quality of public services and effective regional management, effective local self-government, digitization of regions, housing loans, quality water supply and household waste management.
iy