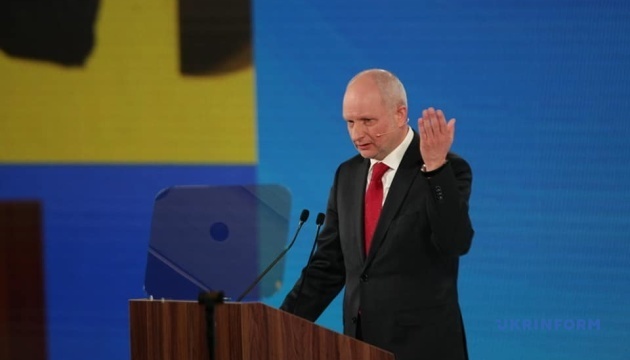 EU ambassador sees Ukrainian courts as No. 1 barrier to foreign investors
Ukraine's judicial system, whose reform has not been completed, has become the No. 1 barrier to foreign investors, Head of the EU Delegation to Ukraine Matti Maasikas has said.
According to an Ukrinform correspondent, he said in his speech at the All-Ukrainian Forum "Ukraine 30. Development of Justice" in Kyiv on Monday, March 1.
He noted that in 2016, the European Union financially and institutionally supported the reform of the Supreme Court in Ukraine. It was established on the basis of a transparent and rigorous selection process and this was a success story. As a result, the new Supreme Court received more trust from both business and citizens than its previous composition, and it enjoys greater confidence than the entire judicial system in general, Maasikas said.
At the same time, he recalled that according to a survey conducted by the Razumkov Center in November last year, the judicial system ranks third in terms of distrust after Russian media outlets and state apparatus, and 37 percent of Ukrainians either do not trust the judicial system or the level of trust in the judicial system is very low.
"Trust in the judicial system is not just an internal affair of Ukraine. Not surprisingly, the judicial system has become the number one obstacle for foreign investors. There can be different tax systems, they can be studied, they can be adjusted, but every potential investor must be sure that if, God forbid, something goes wrong, he or she can get justice from court. Today, Ukraine does not give confidence in such a result," Maasikas said.
op