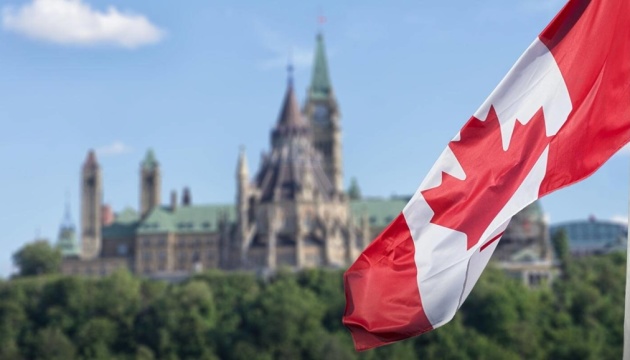 Canada supports creation of Crimean Platform – FM Garneau
Canada calls on Russia to respect Ukraine's sovereignty, territorial integrity and international law, Minister of Foreign Affairs of Canada Marc Garneau has said.
He said this in a statement on the occasion of Ukraine's Day of Resistance to Russia's Occupation of the Autonomous Republic of Crimea and the City of Sevastopol, which is annually marked on February 26, an Ukrinform correspondent reports.
"Canada reiterates its unequivocal condemnation of Russia's illegal invasion and annexation of Crimea. We remain committed to supporting Ukraine's sovereignty and territorial integrity, and we stand with the people of Ukraine who continue to fight tirelessly for their fundamental rights and freedoms," Garneau noted.
He noted that for seven consecutive years, Russia has repeatedly ignored calls from the international community to reverse its decision to illegally annex and occupy Crimea, which grossly violated Ukraine's sovereignty and territorial integrity.
"Russia must comply with its international obligations and cease illegal occupation of Crimea," the minister stressed.
Garneau added that Canada supports Ukraine's initiative to create the Crimean Platform, "aimed at bringing the de-occupation of Crimea to the forefront of international discussions."
As reported, the Crimean Platform is a new consultative and coordination format initiated by Ukraine to improve the efficiency of the international response to the occupation of Crimea, respond to growing security challenges, step up international pressure on Russia, prevent further human rights violations, protect victims of the occupying power and to achieve the de-occupation of Crimea and its return to Ukraine.
The Crimean Platform is expected to operate at the level of heads of state and government, foreign ministers, in the dimension of inter-parliamentary cooperation and expert network.
The Crimean Platform is to be launched officially at an inaugural summit in Kyiv on August 23, 2021.
ish