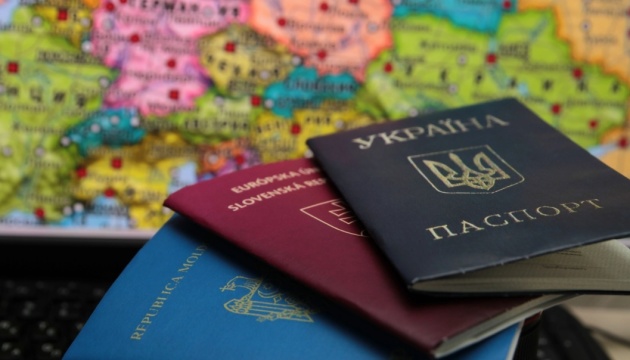 Dual citizenship: NSDC instructs Cabinet of Ministers to draft bill
The National Security and Defense Council of Ukraine (NSDC) has instructed the Cabinet of Ministers to resolve the issue of dual citizenship.
NSDC Secretary Oleksiy Danilov said this at a briefing following a NSDC meeting on Friday, February 26, an Ukrinform correspondent reports.
According to him, Russia at one time used the instrument of dual citizenship when our [former] SBU head, defense minister, interior minister, and General Staff chief were citizens of the Russian Federation.
"A similar situation exists in other countries, so today we have decided to instruct the Cabinet of Ministers to develop a bill that will allow us to clearly understand who has dual citizenship," he said.
At the same time, Danilov expressed his conviction that Ukrainians who have Russian passports in the temporarily occupied territories of Donbas and in Crimea will get rid of them when Ukraine regains these territories.
As Ukrinform reported, on May 19, the Verkhovna Rada withdrew from consideration the bill, No.2590, "On Amendments to Certain Laws of Ukraine on Citizenship," which was planned to be considered in the first reading. According to Foreign Minister Dmytro Kuleba, the bill on dual citizenship submitted to the Verkhovna Rada was not considered because the Verkhovna Rada experts came to the conclusion that this issue could not be settled at the legislative level without changes to the Constitution.
ish