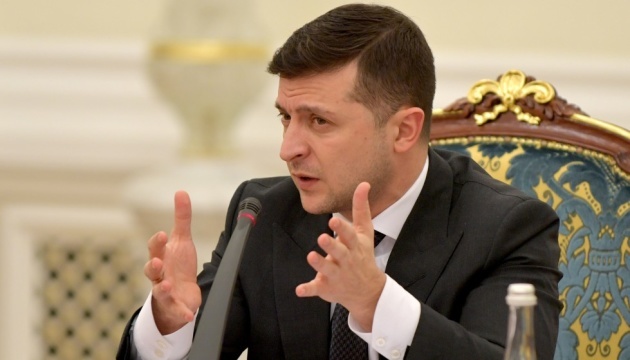 Zelensky, Danilov discuss recent NSDC decisions
Ukrainian President Volodymyr Zelensky and Secretary of the National Security and Defense Council (NSDC) Oleksiy Danilov have discussed further steps to implement recent NSDC decisions and plans for the near future, the presidential press service has reported.
According to the report, Zelensky and Danilov specified the NSDC's plans for the near future and discussed increasing the NSDC staff.
Danilov briefed Zelensky on current threats to state and economic security, particularly in the financial and energy spheres, the report said.
Earlier reports said that the NSDC at a meeting on February 19 decided to apply restrictive measures to 19 legal entities and eight individuals, including MP Viktor Medvedchuk and his wife, Oksana Marchenko.
According to Danilov, sanctions have been imposed on all of Medvedchuk's property.
Restrictive measures have also been imposed against companies owning five aircraft on which flights were performed between Kyiv and Moscow, as well as companies that serviced these aircraft.
op