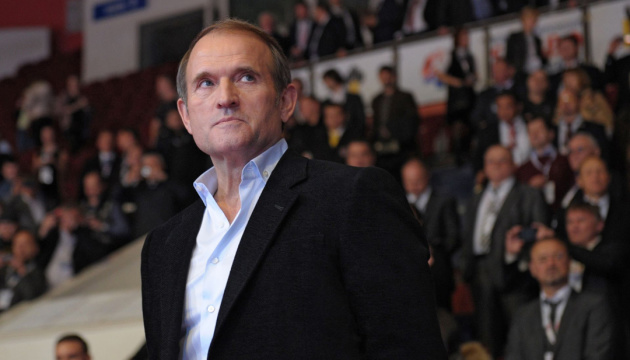 Zelensky enacts NSDC decision on sanctions against Medvedchuk
Ukrainian President Volodymyr Zelensky has signed a decree enacting the decision of the National Security and Defense Council (NSDC) on sanctions against 19 companies and eight individuals, including Opposition Platform – For Life Party MP Viktor Medvedchuk.
The text of the decree, dated February 19, has been published on the website of the head of state.
"To enact the decision of the National Security and Defense Council of Ukraine of February 19, 2021 'On the application of and the introduction of amendments to personal special economic and other restrictive measures (sanctions)',"the document reads.
According to the report, NSDC Secretary Oleksiy Danilov has been tasked with exercising control over the implementation of the decision.
The decree comes into force from the date of its publication.
According to the NSDC decision, the sanctions have been imposed for a period of three years against five Russians, three Ukrainians, and 19 legal entities, the President's Office said.
The NSDC at a meeting on February 19 decided to apply restrictive measures to 19 legal entities and eight individuals, including MP Viktor Medvedchuk and his wife, Oksana Marchenko.
According to Danilov, sanctions have been imposed on all of Medvedchuk's property.
Restrictive measures have also been imposed against companies owning five aircraft on which flights were performed between Kyiv and Moscow, as well as companies that serviced these aircraft.
op