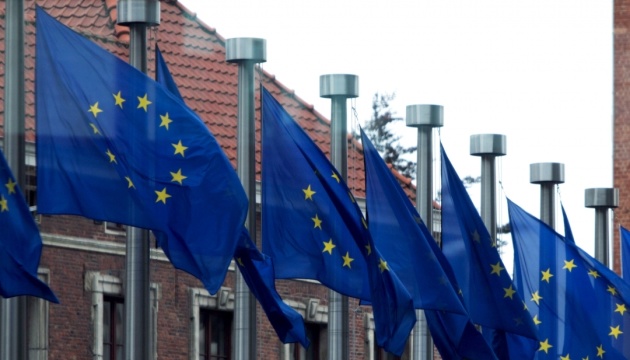 Ukraine joins EU's decision to expand sanctions against Syrian regime
Ukraine has joined a decision of the Council of the European Union to impose restrictive measures against individuals and legal entities in connection with the situation in Syria.
This is said in the Declaration by the EU High Representative on behalf of all member states, published on the website of the Council of the EU, Ukrinform reports.
"On 15 January 2021, the Council adopted Decision (CFSP) 2021/30 implementing Council Decision 2013/255/CFSP. The Council added one person to the list of natural and legal persons, entities or bodies subject to restrictive measures in Annex I to Decision 2013/255/CFSP. The Candidate Countries the Republic of North Macedonia, Montenegro and Albania, and the EFTA countries Iceland, Liechtenstein and Norway, members of the European Economic Area, as well as Ukraine, the Republic of Moldova and Georgia align themselves with this Council Decision," the declaration reads.
According to the document, these countries will ensure that their national policies conform to this Council Decision. The European Union took note of this commitment and welcomed it.
In May 2013, the Council of the EU agreed to adopt restrictive measures against Syria in the following fields: export and import restrictions with the exception of arms and related material and equipment which might be used for internal repression; restrictions on financing of certain enterprises; restrictions on infrastructure projects; restrictions of financial support for trade; financial sector; transport sector; restrictions on admission; and freezing of funds and economic resources.
By a decision dated January 15, 2021, the Council added the newly appointed foreign minister of Syria to the sanctions list.
ish