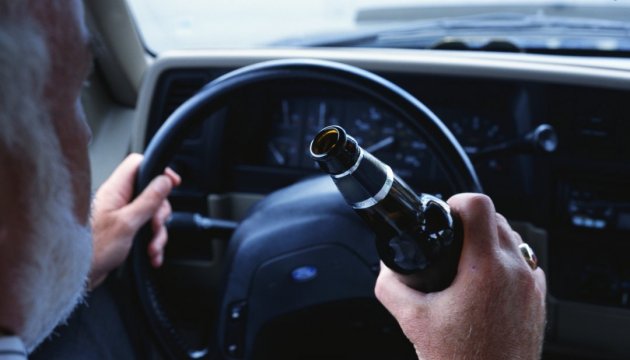 Ukrainian parliament toughens penalties for drunk driving
The Verkhovna Rada, Ukraine's parliament, has passed a bill introducing amendments to certain legislative acts of Ukraine to tighten liability for certain offenses in the sphere of road safety.
A total of 325 lawmakers voted for a respective bill, No. 2695, at a parliament meeting on Tuesday, February 16, according to an Ukrinform correspondent.
According to the explanatory note, the purpose of the document is the need to create safe conditions for road users, save the lives and health of citizens, increase the effectiveness of the impact on the discipline of road users with a clear definition of legal sanctions for committed offenses, ensuring the proper level of implementation of decisions in administrative and criminal cases in the field of road safety, clarifying the responsibilities of drivers and passengers, as well as some powers of police officers.
The approved document toughens the liability for violation of traffic rules, driving vehicles, river, sea or small vessels in a state of alcohol, drug or other intoxication. At the same time, the law enshrines the possibility for police officers to use technical video recorders, with the mandatory attachment of such materials to the protocol on administrative offenses, by making respective amendments to the Code of Ukraine on Administrative Offenses.
MPs took into account an amendment that excludes from the text of the law a provision that provided for the possibility of preventive stopping of a vehicle by police in order to inspect drivers, using special technical means, if they are in a state of alcoholic, drug or other intoxication or if they used drugs that reduce attention and reaction time.
op