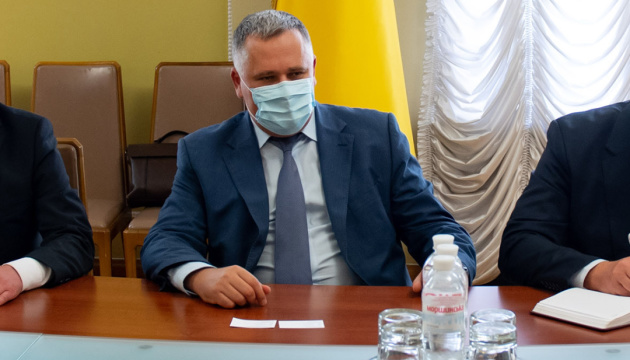 President's Office calls Zelensky's visit to UAE as one of most successful
The official two-day visit of President Volodymyr Zelensky to the United Arab Emirates (UAE) has become one of the most successful foreign visits of the Ukrainian head of state.
The delegation received an unprecedented level of meetings and recognition, said Deputy Head of the President's Office Ihor Zhovkva in a comment to Ukrinform.
"This official visit of the President of Ukraine to the UAE is really a breakthrough and one of the most successful foreign visits of the President of Ukraine. First of all, it concerns the deepening of the economic dimension of bilateral relations, which Volodymyr Zelensky constantly emphasizes the need for," he said.
Zhovkva stressed that during the visit to the UAE, Ukrainian public and private companies signed a number of agreements and memoranda for a total sum of about $3 billion
In particular, the Emirati state investment company Mubadala signed three memoranda of understanding with Ukrainian government agencies in order to study mutually beneficial investment opportunities. According to Zhovkva, memoranda were signed to study potential investments in the green energy sector of Ukraine.
In addition, Zhovkva informed that Mubadala also signed a number of memoranda with Ukrainian private companies, namely - with EastOne, Interpipe; Ufuture, Unit.City; Dragon Capital, Fortior, UMG, TAS Group, BGV, Horizon, OdessaGaz, Epicenter, Oshadbank, Mais and Metinvest.
At the same time, Zhovkva noted that Ukraine's state concern Ukroboronprom signed agreements with Tawazun Economic Council and EDGE Group to expand military and technical cooperation for a total sum of more than $1 billion. In addition, during a meeting with the CEO DP World, President Zelensky invited the company to expand its presence in Ukraine through the concession of ports and the construction of a hotel.
"Volodymyr Zelensky emphasizes that Ukraine, as a developing market, has a huge potential for profitable foreign investments. And the task of economic diplomacy is to tell international business about investment opportunities in Ukraine," Zhovkva said.
As reported by Ukrinform, the Ukrainian delegation, led by President Volodymyr Zelensky, was on an official visit to the United Arab Emirates on February 14-15.
iy