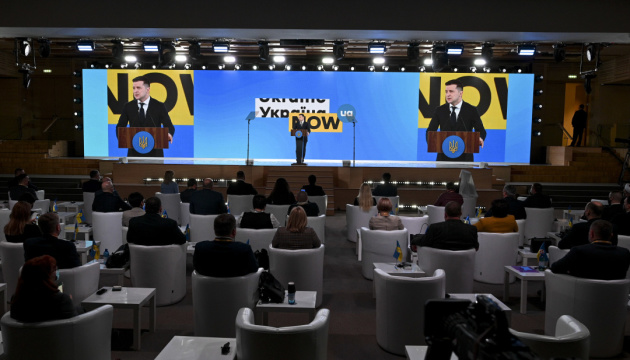 Forum "Ukraine 30. Coronavirus": what was discussed and what is planned
The three-day All-Ukrainian Forum "Ukraine 30. Coronavirus: Challenges and Responses" has ended in Kyiv.
The event, held on February 8-10, was attended by the President of Ukraine, the Prime Minister of Ukraine, representatives of the government and the Verkhovna Rada, journalists, and doctors, as well as a number of experts and high officials, including WHO Director General Tedros Adhanom Ghebreyesus, President of the European Commission Ursula von der Leyen, Head of the UN Human Rights Monitoring Mission in Ukraine Matilda Bogner, Lithuanian Minister of Health Arūnas Dulkys (all four participated in the forum via videoconferencing), Head of the EU Delegation to Ukraine Matti Maasikas, Representative of the United Nations Children's Fund (UNICEF) in Ukraine Lotta Sylwander, and Chargé d'Affaires of the United States in Ukraine a.i. Kristina Kvien. The official website of the forum does not indicate the exact number of participants, but, in our estimate, there were several dozen or even more.
Three to four thematic sessions were held daily. In addition to the strategy and action plan for vaccination in 2021, the establishment of international cooperation and partnership with the EU in the fight against coronavirus, ensuring greater access of Ukrainians to correct information on vaccination and countering disinformation and fakes, the forum participants also talked about the recovery of the domestic economy, assistance to vulnerable population, adaptation of education, etc.
By the way, President Zelensky informed that in the next few months a series of 30 weekly forums will be held, in particular on security and defense, peace and war, Crimea and Donbas, utility tariffs, agriculture, digitalization, infrastructure, education, science, healthcare and social spheres, industry, ecology, and local self-government...
In the meantime, we offer a selection of the most interesting theses of the forum participants (for convenience, we have divided the selection by day and specific topics).
DAY ONE. HOW STATE COUNTERS CORONAVIRUS
Volodymyr Zelensky, President of Ukraine: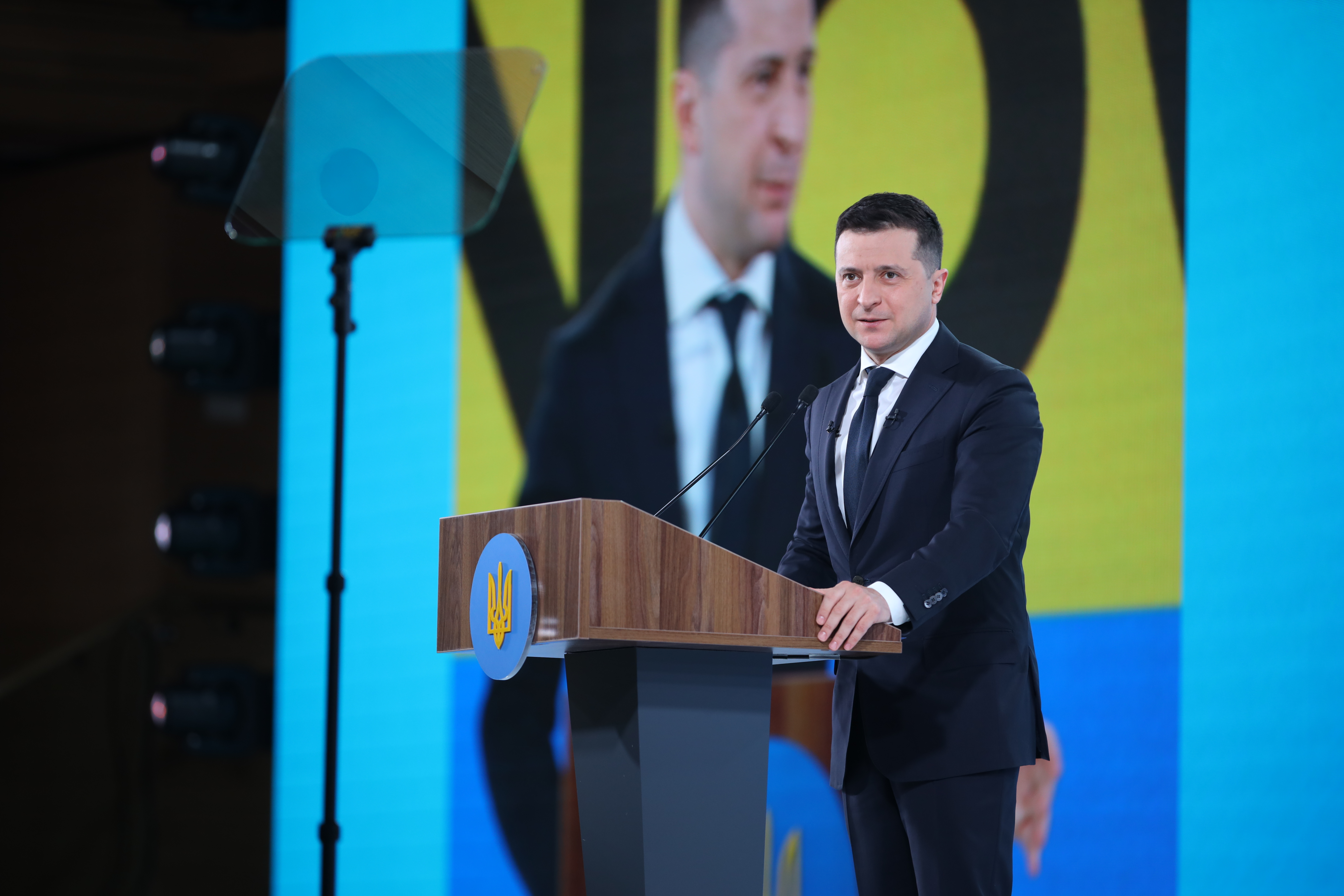 About Responsible Citizens
The president believes that fines for ignoring wearing face masks work, but it would be more effective when every Ukrainian realizes his responsibility for the health of others. "I would not say that they (fines) do not work, thousands of people (are fined) – every week I receive information at our Covid meeting... There are fines, but in general, everything is in a person's mind... We must work together so that they are aware of the threat. It's like a drunk person driving a car. The problem is not only that he can die, but that other people can die because of him," Volodymyr Zelensky said.
Commenting on the voluntary vaccination against coronavirus in Ukraine, the president said that representatives of some professions, in particular, teachers and doctors who work with patients with coronavirus, have no right to refuse it.
Travel to the EU
Ukrainians will be able to travel to the EU only after being vaccinated against COVID-19. "I am sure that Europe will not provide an opportunity according to information from my conversations with European leaders. Europe will not allow people to travel freely unless they are vaccinated. If people want to go somewhere - vacation or business trip, they must be vaccinated," Zelensky said.
He added that after the start of the vaccination campaign, the regime of entry for foreigners to Ukraine should mirror the conditions that other countries will establish for the entry of Ukrainians. "If they allow people to enter a country with some stamps, passports or confirmed vaccinations, then we must do the same," the president said.
Monitoring of Biological Threats
We need to strengthen and create new systems for monitoring biological threats, including research on the spread of pathogens in the animal world that are at risk of spreading to humans. We need to create an accessible, clear and comprehensive system for monitoring and forecasting biological threats in Ukraine and the world," Zelensky noted.
The president also said that Ukraine had something to be proud of in counteracting COVID-19. "At the beginning of the pandemic there was a lack of medical devices and equipment, and we saw empty shelves in the state reserve, but we managed to quickly organize supplies from other countries and later launch large-scale Ukrainian production," Zelensky stressed.
Benefits of Quarantine Measures
According to the president, tough quarantine in spring allowed "to buy important precious time." "The mortality rate from COVID-19 in Ukraine is the lowest in comparison with many countries of the world, European countries. We held out longer than others and did not impose a lockdown, and the January restrictions were quite liberal compared to lockdown formats, for example, in Germany, Great Britain, France and other countries. During this time, we managed to significantly increase the number of hospital beds. Today 70% of them are free. More than 80% of beds in Ukraine are equipped to provide oxygen," Zelensky said.
Safe Vaccination
"The first stage of vaccination will begin this month. The vaccine will be given to our doctors, the military and the National Guard. However, having solved the issue of vaccine supplies to Ukraine, we faced a new problem – this is mistrust of vaccinations and the refusal of a significant part of the population to get the vaccine. This is a new issue, but I think it is very serious and we all need to address it. I am ready to show people by personal example, like most world leaders did, that vaccination is important, it is safe, it is necessary," Zelensky said.
When asked which vaccine he would be vaccinated with, the president said: "The first one that we get."
Maksym Stepanov, Minister of Health of Ukraine: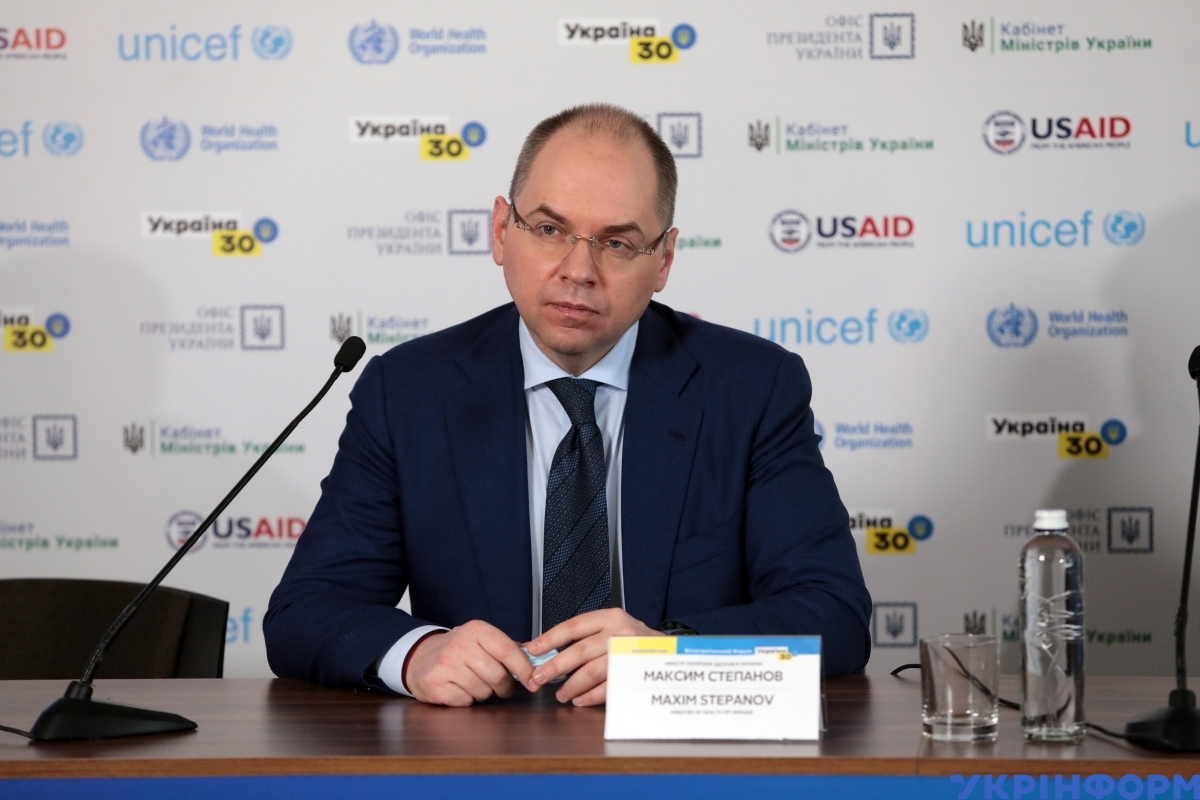 UAH 4B for Vaccination
"The state budget of Ukraine for 2021 provides more than UAH 3.9 billion for the vaccination campaign," Stepanov said.
The purchase of vaccines by the government's decision will be carried out by the international organization Crown Agents, with which Ukraine has been cooperating since 2015. According to the minister, within the framework of the COVAX Facility, Ukraine expects to receive 8 million doses of COVID-19 vaccine, in particular 117,000 doses of Pfizer-BioNTech vaccine and from 2.2 million to 3.7 million doses of AstraZeneca vaccine during the first and second quarters.
22M Doses of COVID-19 Vaccines
"To achieve herd immunity, it is necessary that at least 60% of Ukrainians are vaccinated. The Government and the Ministry of Health are doing everything possible to ensure that Ukrainian citizens have access to vaccines. As of today, we have confirmed delivery of 22 million doses of COVID-19 vaccine. But the burning question remains, are Ukrainians ready for vaccination? That is why, during the forum, one of the main issues was trust in vaccination and ways to increase this trust," the minister emphasized.
According to opinion polls, in November 2020, 55% of Ukrainians were ready to be vaccinated against COVID-19, provided that the vaccine was free. In January 2021, there were already 43% of such people.
Involvement of Celebrities in Vaccination Campaign
"Timely and accessible information is a tool to restore confidence in vaccination. First, our common task is to explain to every Ukrainian that people will be vaccinated with a safe vaccine. And here it is important to show awareness and personal example. I hope that influential people will join this process. We will fight fakes and manipulations by our own example (...).The Ministry of Health initiated the creation of a special information portal on vaccination, where everyone will be able to learn about the roadmap of vaccination, its stages, organization of the process, staff trainings and vaccines. There will be dashboards with vaccination statistics. And there will a separate section where citizens can sign up for vaccination," Stepanov said.
Vaccination will be free and voluntary and will start with people at risk.
Viktor Liashko, Chief State Sanitary Doctor of Ukraine: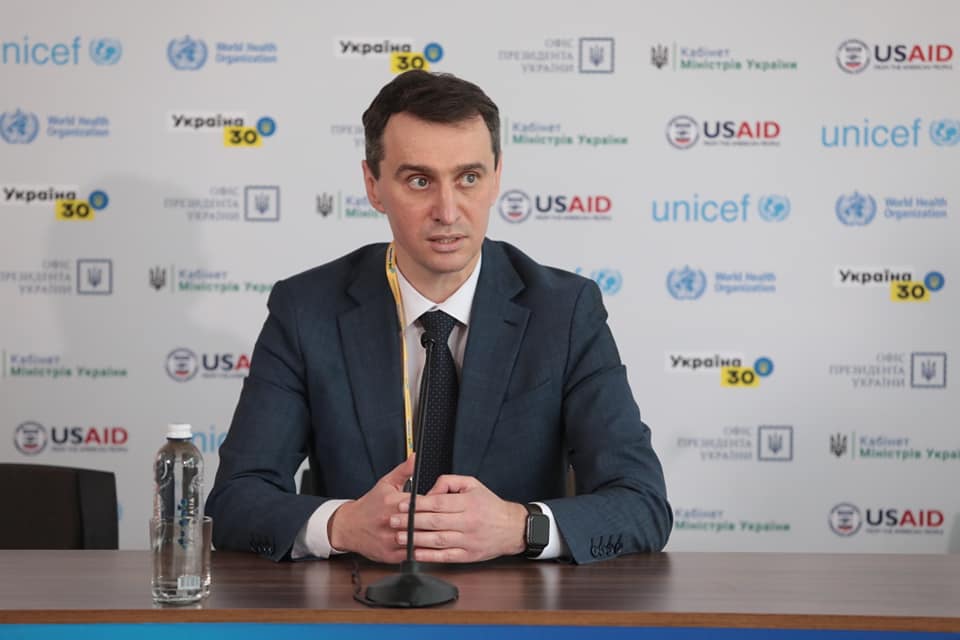 PCR and Rapid Tests
"We can perform about 100,000 PCR tests per day. Today we have WHO-certified rapid tests to determine the presence of coronavirus in the human body at the patient's bedside within 15 minutes. We have 5.9 million rapid tests," Liashko said.
Vaccination of Top Officials
"The president as the supreme commander-in-chief will be vaccinated in the second stage. ... There are also persons performing critical functions for the state in the second stage, so the prime minister and ministers can safely get vaccinated even without changing the roadmap. We see this everywhere - the leaders are vaccinated with immunobiological drugs, which will be massively used to vaccinate the population of the countries they lead."
As for the citizens of Ukraine living in the temporarily occupied territories, they will be able to get vaccinated at vaccination points in the territory controlled by Ukraine, but this is starting from the third stage. "They will have the same registration procedure as all other Ukrainians - through the portal. They need to know where and on what day they can be vaccinated," Liashko said.
'Traffic Light' Division of Ukraine
"We [the Ministry of Health] will offer the government a new traffic light division for epidemiological risk zones, which will be introduced in Ukraine in mid-February, possibly at the end of February. There will be three or four zones. And they will have beacons showing where the situation is destabilizing and where additional measures are needed," Liashko noted.
The health system's ability to provide care to all who need it will be key to a new adaptive quarantine.
DAY TWO. ECONOMY, EDUCATION, CULTURE AND TOURISM
Denys Shmyhal, Prime Minister of Ukraine: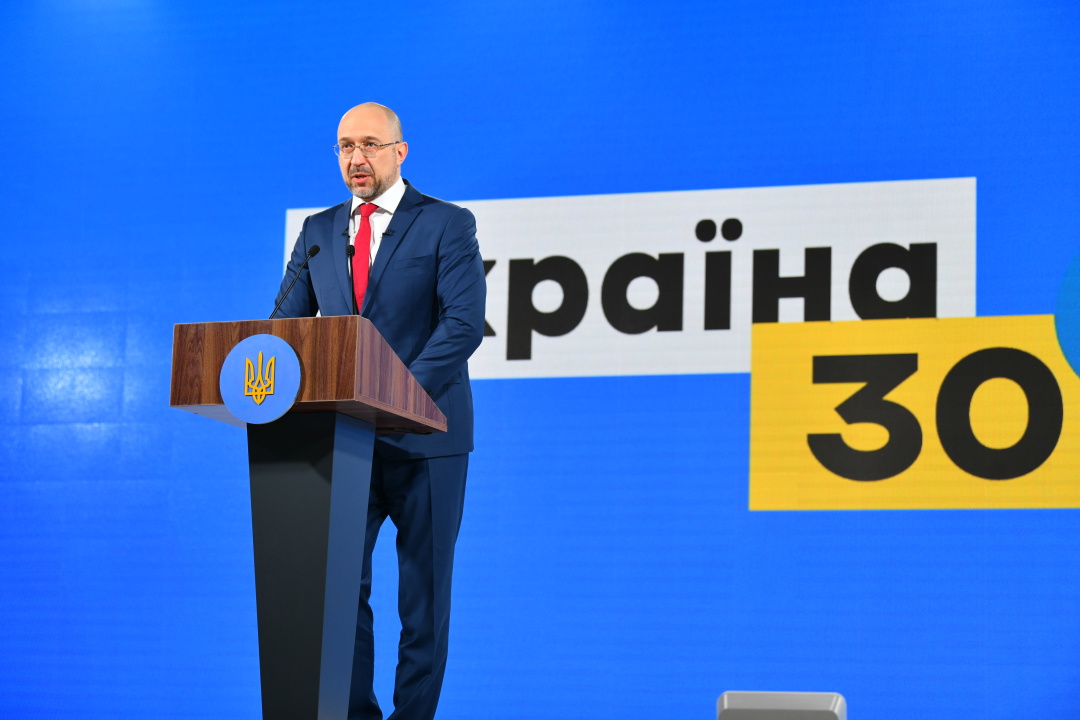 Defined Contribution Pension System
The prime minister stressed that the introduction of a defined contribution pension system is an important task for the government, as it will allow Ukrainians to receive good pensions in the future and support the economy.
"Today the solidarity pension system is exhausting itself as a system that makes it possible to receive decent pensions. Therefore, the introduction of a defined contribution system has two bases. This is, first of all, the provision of decent pensions to our citizens in the future and to all of us, and it is an element of investing in the economy, because the defined contribution pension system is one of the investors in the economies where it exists," Shmyhal said.
According to him, the government intends to work fruitfully together with the concerned committees of the Verkhovna Rada during the year to adopt the necessary legislation for the introduction of the defined contribution pension system.
Mortgage up to 7% and Leasing
According to Denys Shmyhal, the Affordable Mortgage program will be launched in March 2021. "I am sure this program will start operating in Ukraine, the mortgage rate will be reimbursed at the level of up to 7%. For Ukraine, we see a perspective in this and understand that the rate should be reduced even more for certain categories of citizens… We intend to work in the first half of 2021 and create the possibility of financial leasing and mortgages at 5%," he said.
First Concession Highway
The Ministry of Infrastructure and Ukravtodor are actively working on the implementation of the first concession highway in Ukraine in 2021. "This year we want to have the first automobile road, the pilot concession highway, which would start a whole chain of concession automobile road projects for Ukraine... In addition to roads, concession projects may involve bridges and other facilities," Shmyhal noted.
Funding for Medical System
"The funding for our medical system has doubled over the last two years. Almost 66,000 beds have been equipped for the treatment of patients with coronavirus. God forbid that they are ever used, but the medical system is prepared. There are almost 57,000 beds equipped to provide oxygen, 6,000 ventilators, medicines, and the moral readiness of our doctors to fight the coronavirus," Shmyhal said.
"To date, the mortality rate from coronavirus is 1.8%-1.9%. A significant merit of this is precisely the doctors who managed to develop treatment protocols and save people," the head of government added.
Oleksandr Tkachenko, Minister of Culture and Information Policy of Ukraine: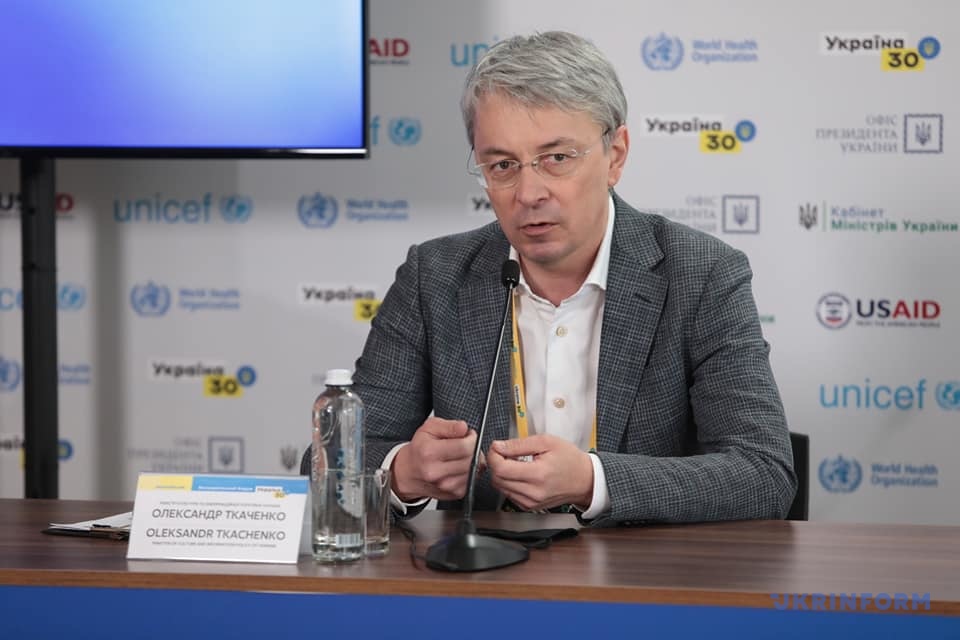 Support Programs for Cultural and Tourism Industry
"2020 was a year of challenges for both culture and other spheres. But creative industries, tourism and hospitality suffered the most from the coronavirus. The creative economy employs 4% of the population, generating 4% of Ukraine's GDP. The economic potential is invaluable. However, the quarantine led to a decrease in the consumption of cultural and tourism services by at least half. There is also a significant decrease in the number of people employed in the tourism sector... The exchange of views reveals the problems of the industries, and this allows finding useful and really effective solutions. Among them are grants for institutional support, modernization of the 5-7-9 credit program, and the implementation of 7% of the cultural and tourist VAT rate instead of 20%... Today it is worth moving on to the experience that some European countries have already applied - these are certificates for demand," Tkachenko said.
"You are given a certificate so that you can go and buy a book in a bookstore, or a certificate for traveling, so that you can spend a night or two in Ukrainian hotels... This program will be presented shortly and will require amendments to the legislation," the minister explained.
Tourism in Ukraine will not recover soon. "According to the tourism industry forecasts, the crisis will last until 2023. It will be possible to talk about recovery at the end of 2023. There are at least two years of challenges ahead," Tkachenko noted.
Serhiy Shkarlet, Minister of Education of Ukraine: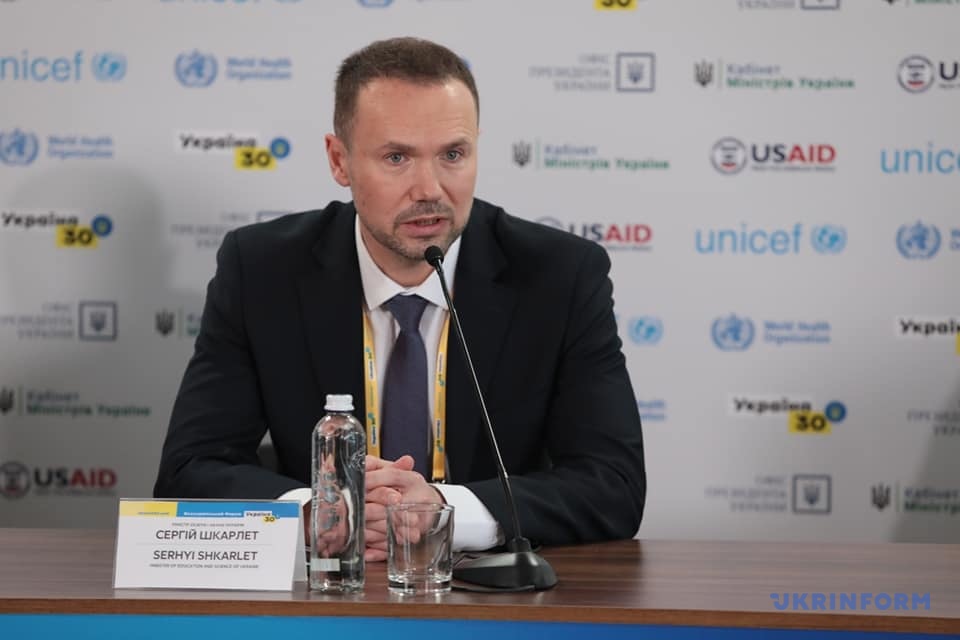 About Distance Education
"The educational process should not be interrupted. We must give a chance to those who want to get an education. When the coronavirus infection made offline classes impossible, the first steps we took were to bring the learning process online. These were the first steps aimed at the development of teaching materials, recommendations for organizing blended and distance learning," Shkarlet said.
He also noted that in April, June, October, and December, the state service for the quality of education conducted research on the quality of education, as well as questionnaires of parents, students ... "Some 80% were categorically against distance education in April, and in December there were already 54-55%. It turned out that 65-70% of children are ready to continue distance learning, but 55-60% of parents are totally against it," the minister added.
About Typical Educational Program for Grades 5-9 of New Ukrainian School
"The working group has been developing a typical educational program for a long time, taking into account the expectations of teachers in various subjects. Considering that we have adopted a STEM concept for 10 years, which is mathematics, computer science, physics, and other disciplines, the emphasis of these teachers is shifting towards STEM education. Arts education emphasizes that more attention should be paid to the humanitarian development of the child. Therefore, there must be a balance of interests... It will not be possible to satisfy the interests of all in full," Shkarlet said.
DAY THREE. INNOVATION AMID PANDEMIC, SITUATION IN OCCUPIED CRIMEA AND DONBAS
Mykhailo Fedorov, Minister of Digital Transformation of Ukraine: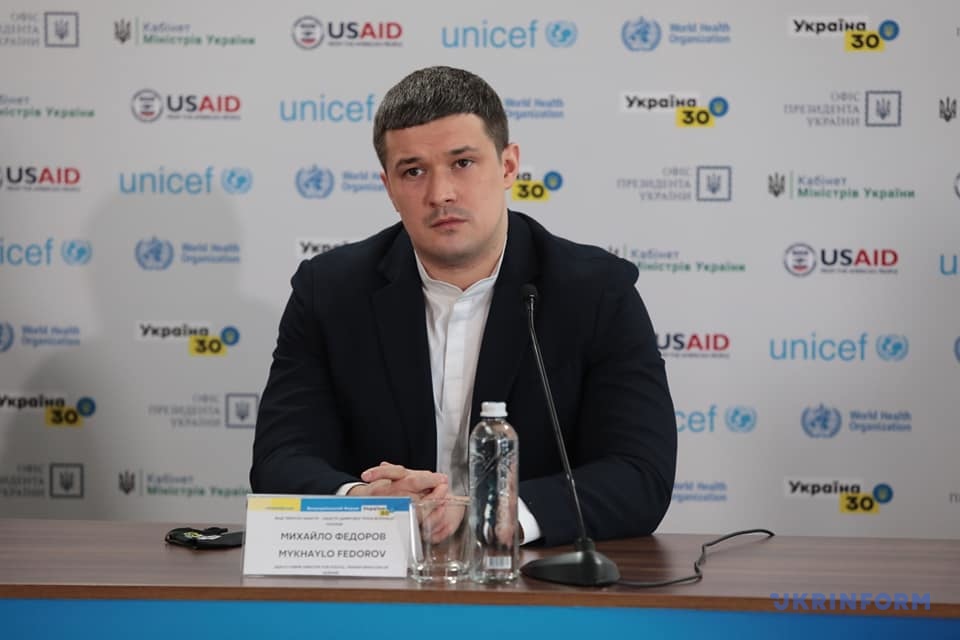 COVID-19 Vaccination via Electronic Queue
"We plan to elaborate a record in an electronic queue for vaccination against COVID-19 through the Diia application in a few clicks. On the basis of the eHealth medical electronic system, a database of citizens who will send an application for vaccination will be formed. Based on the entries in the Diia, in accordance with the vaccine supply plan, the Ministry of Health and the National Health Service of Ukraine will be able to quickly distribute vaccines in accordance with the queue. There will also operate a call center... It is very important to forecast the demand and then effectively organize the vaccination system and logistics," Fedorov said.
Diia App in Pandemic
"Over the year, more than 10 million Ukrainians have used the Diia application and portal, where all public services are collected... We have developed the Diia.Vdoma application for self-isolation control. In addition, we launched a unique project, and yesterday the prime minister said that the IMF wants us to share our experience with the whole world… Also payments for UAH 8,000 to entrepreneurs and their employees – this could be done through the app in two clicks ... a convenient service," Fedorov said, stressing that 480,000 Ukrainians successfully used the service to obtain financial assistance for business during the pandemic.
Household Registration in a Few Clicks
"Already in April we will launch a simplified procedure that can be done online. How exactly? If I am a home owner, then I just open the Diia portal or app and register in a few clicks... If a non-homeowner wants to get a household registration, then the owner must provide consent with an electronic signature in a special message or click "yes" in the Diia app," Fedorov explained.
Also, the ministry promises to launch a special portal through which officials will be able to check the registration of citizens in case of such need.
Paperless Regime
The ministry also plans to launch a so-called paperless regime in Ukraine in September 2021. "From September 1, at the initiative of the president, we plan to introduce a paperless regime after the adoption of the law - this is when the state has no right to demand paper documents if the information is in the registers," he said.
The main goal of his ministry is 100% availability of public services online. "The next stage after paperless should be services without the participation of officials," Fedorov said.
Oleksiy Reznikov, Deputy Prime Minister and Minister for Reintegration of Temporarily Occupied Territories of Ukraine: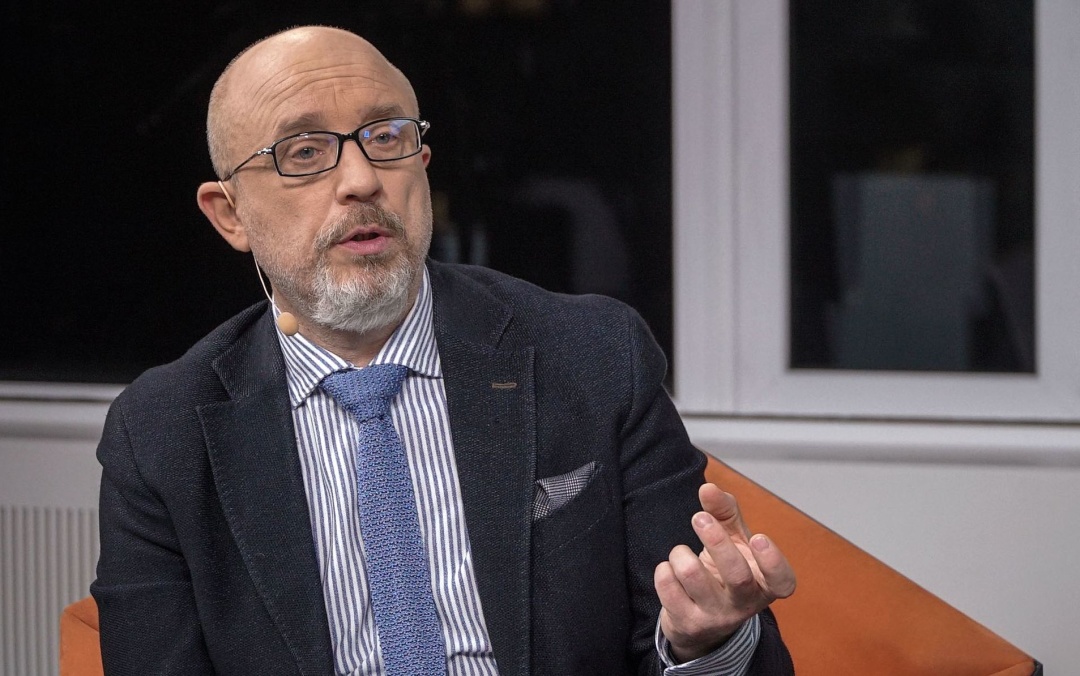 'Medical Genocide' in ORDLO
"The mortality rate from COVID-19 in ORDLO is much higher than anywhere else in the world. The occupation administration in Donetsk publishes statistics, according to which the mortality rate from COVID-19 is 8.6% there. "This is 4.5 times higher than in non-occupied territory of Donetsk region and on average in Ukraine. In November-December, the mortality rate was 11%. That is, every ninth person died from this disease. And that's not taking into account those who died of pneumonia, which they hide... In the occupied Luhansk, the mortality rate is 8.7%. On the one hand, this means that people simply do not have access to basic care, and there are no medicines, no doctors. On the other hand, the testing level is very low. Only those who have severe symptoms are tested," Reznikov stressed.
Against this background, the occupation administrations are blocking entry-exit checkpoints. "This can be called medical genocide," he said.
Virtual Mobile Number for Residents of Occupied Territories
"Now we, together with mobile providers, are working on the introduction of a so-called virtual mobile number in order to provide people with an opportunity to communicate with a free Ukraine without buying local SIM cards, etc. That is, even in a pandemic, we are doing our best to demonstrate to our citizens that Crimea, Sevastopol, Donetsk, and Luhansk are Ukraine," Oleksiy Reznikov stressed.
Myroslav Liskovych, Kyiv