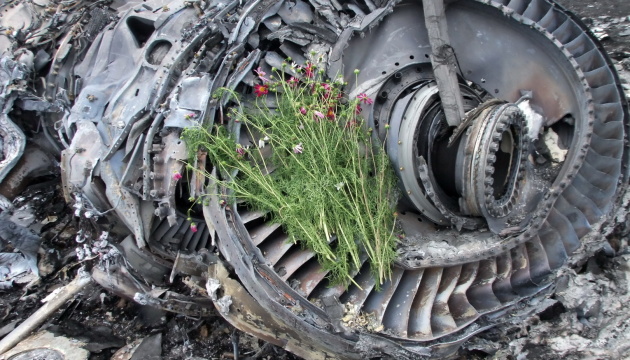 MH17 case: The Netherlands will not hold Ukraine accountable for decision not to close airspace over Donbas
The Dutch parliament has released a report on the completion of an additional inquiry into the airspace closure above and around eastern Ukraine in relation to the downing of Flight MH17.
This was reported by an Ukrinform correspondent in The Hague.
The Flight Safety Foundation's report notes that the inquiry did not find sufficient facts that Ukrainian authorities responsible for analysing security risk levels in civil aviation airspace and those establishing restriction of airspace in a conflict zone were aware of a threat to civil aviation before the downing of Flight MH17.
Therefore, the Dutch government sees no reason to review its previous position, namely the lack of convincing legal evidence to hold Ukraine accountable for its decision not to close airspace over the war zone.
As Ukrinform reported, the Dutch parliament supported the MPs' proposal for an additional study of the circumstances of non-closure of the airspace over Donbas at the time when flight MH17 was shot down.
Ukrainian officials have repeatedly stated that Ukraine acted in accordance with the ICAO rules in force at that time and, based on an analysis of the existing risks, reported on the armed conflict and imposed bans on civil aviation flights.
Malaysia Airlines flight MH17, en route from Amsterdam to Kuala Lumpur, was shot down over conflict-hit Donbas in July 2014. There were 283 passengers and 15 crew members on board. All of them died.
The international Joint Investigation Team reported that the plane had been shot down from a Buk missile system that belongs to the 53rd Anti-Aircraft Missile Brigade of the Russian Armed Forces stationed in Kursk.
In May 2018, the Netherlands and Australia officially accused Russia of involvement in the MH17 crash.
ish